Posted on
Thu, Sep 8, 2011 : 2:29 p.m.
Student Assembly to U-M: Get rid of bottled water
By Kellie Woodhouse
Should bottled water be sold on campus?
The University of Michigan Student Assembly doesn't think so.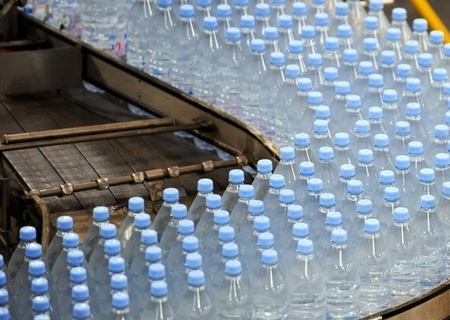 From NationalGeographic.com
This week, the assembly passed a resolution in support of banning the sale of bottled water by the university.
"It's an environmental step in the right direction," said Maggie Oliver, chair of MSA's Environmental Issues Commission. "We're a Great Lakes state, water is all around us, and it's something we should care about."
The resolution calls bottled water wasteful and environmentally damaging and demands that the university stop selling it completely. It states that just 20 percent of plastic water bottles are recycled.
MSA President Deandree Watson said the ban was the most comprehensive resolution passed by the MSA in recent memory.
"The University of Michigan has a really strong commitment to social justice and sustainability, and we want to make sure that as students we challenge the institution," Watson said, calling the ban "a bold and controversial statement."
The resolution also was brought before MSA in April but was one vote short of passing.
"It makes a strong statement, and having a university the size of U-M say, 'We are no longer going to sell bottled water because of the environmental impact,' … would be very influential," Oliver said. "We need to take a stand."
But the move away from bottled water may be more complicated than the MSA realizes, said Andy Berki, manager of campus sustainability.
During the 2010 fiscal year, the university sold about 600,000 bottles of water, according to an assessment conducted by the Graham Environmental Sustainability Institute.
"The ban has broad-reaching implications for the university," Berki said. "We are moving in that direction, but… we just don't have infrastructure to provide clean tap water for everybody on campus."
To create the right infrastructure, the university needs to install attachments to many of its water fountains, so that water bottles can be easily refilled.
Without the attachment, refilling a water bottle "may be difficult to impossible because of the way the drinking fountains are" constructed, Berki said.
Throughout campus, the university already has installed several of the attachments —which, according to Berki, cost several thousand dollars each— but it would need to install many more before the ban was feasible.
"It could have fiscal implications, as well," Berki said.
"Bottled water is a revenue stream," he said. "There are a lot of events… where we want to make sure that we provide healthy alternatives to soda pop."
Berki says the university needs to weigh the ban's logistical feasibility and cost with its possible environmental benefits in a way that reaches "a balance between making good environmental choices and making the right choices for the university."
Oliver said that although the ban would require the university to overcome some logistical hurdles, it is completely feasible.
"Whenever you want to make change, as an environmentalist, you just get used to people saying no and being uncomfortable with it," she said. "When bottled water first came out, people were confused, thinking 'Why would I buy a bottle of water when I could just get it for free?'…. We're just trying to go back to that."
Watson said he is hopeful that the university will eventually accommodate the resolution.
"I think there's going to be mixed emotions about this," he said. "We'll see what they say."
Kellie Woodhouse covers higher education for AnnArbor.com. Reach her at kelliewoodhouse@annarbor.com or 734-623-4602.