Posted on
Wed, Jul 10, 2013 : 5:58 a.m.
Michigan Memories: Images of flooding in Ann Arbor
By Kellie Woodhouse
Students may have tubed down State Street as flooding last week turned downtown Ann Arbor into a chaotic, traffic-filled puddle- but it was far from the first time.
Ann Arbor has seen its fair share of floods. Among the most memorable is the flood of June 1968, which transformed streets into cascading rivers.
That flood was caused by a storm that pummeled Ann Arbor with heavy rainfall, as was the recent June 27 flood — during which Ann Arbor experienced rainfall at more than triple the area's normal rate.
AnnArbor.com collected images from a few of the memorable area floods. Feel free to share your own memories as well.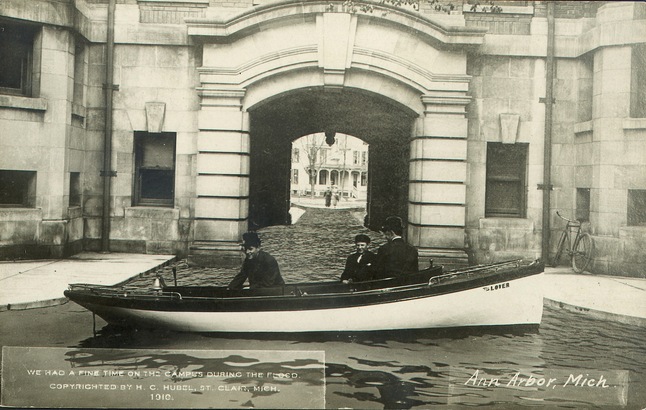 University of Michigan Bentley Historical Library
Two men paddle through University of Michigan's campus on a canoe after a flood in Ann Arbor in 1910.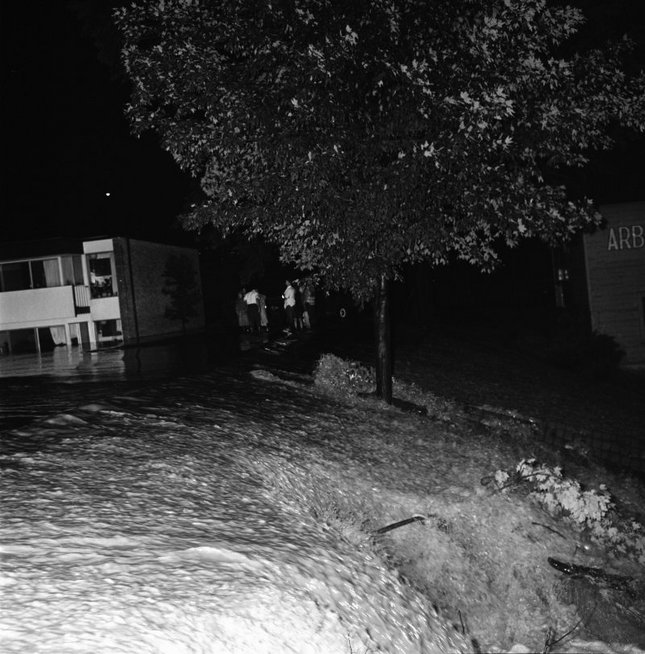 Ann Arbor News
A street in downtown Ann Arbor floods in 1968. A hefty 5.28 inches of rain battered the town. The Ann Arbor News reported it was the most severe rainfall in a generation.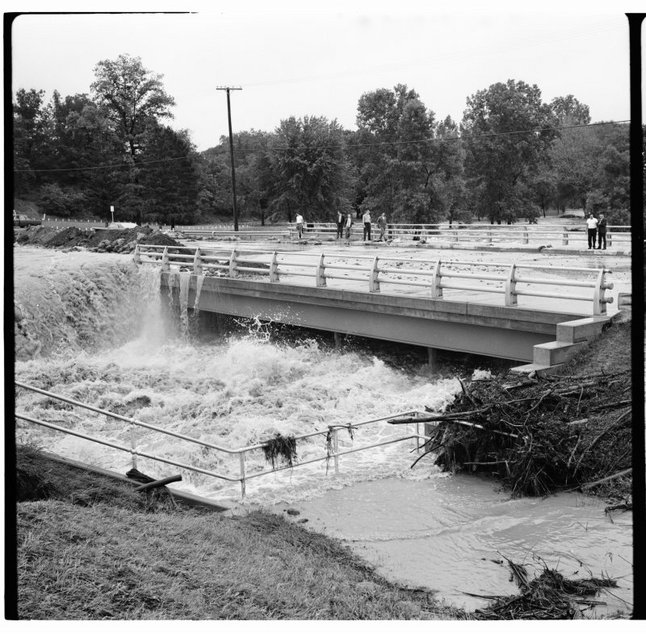 Ann Arbor News
Another image from the 1968 flood. Entire dams and areas of railroad track were washed out during the deluge. The Ann Arbor News reported that residents fished in the flooded streets — for their belongings, which had been washed into the street. After the flood waters cleared dozens of dead fish were found on the lawn of Riverside Park.
Ann Arbor News
Allen Creek was certainly never meant to be a river, but that's exactly what it became when heavy rainfall flooded it in 1902. It's pictured here as it crosses Washington Street. Minutes from an Ann Arbor City Council meeting that year said the creek flooding created "general destruction in many parts of the city" and rendered many streets impassable.
The creek was put underground in the 1920s, but it is still at risk for flooding.
Kellie Woodhouse covers higher education for AnnArbor.com. Reach her at kelliewoodhouse@annarbor.com or 734-623-4602 and follow her on twitter.