Summer's last hurrah? Highs near 80 on tap in Ann Arbor before colder weather moves in
Posted on Tue, Oct 23, 2012 : 3:11 p.m.
Enjoy it while it lasts. Mother Nature is about to bless the Ann Arbor area with a couple of days of extremely warm weather for this time of year.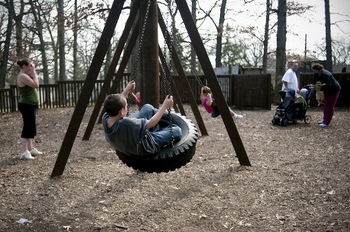 After reaching a high of about 70 on Tuesday, temperatures should climb to 76 degrees on Wednesday and to 77 on Thursday, nearly 20 degrees above the normal high for this time of year, the National Weather Service predicts. There's a chance the thermometer could even get to 80, said Matt Mosteiko, a meteorologist with the National Weather Service in White Lake.
The forecast even calls for sunshine to go along with the warm temperatures. It'll be partly sunny on Tuesday and mostly sunny on Wednesday. It'll be breezy both days with winds gusting to 18 mph on Wednesday and 28 mph on Thursday.
But a big change is coming on the heels of this nice weather. Starting Friday, a cold front will cause temperatures to drop. Friday's high will be about 60 and by Saturday the high will only be in the mid-40s. Sunday night, lows will dip to near freezing.
The cooler weather also will come with the possibility of rain. There's a chance of showers Friday and Saturday.
The longer-term forecast calls for the return of a warming trend around Halloween, but not anything like we're going to have this week. In fact, Mosteiko said you likely can kiss those kinds of temperatures goodbye for a long time.
"It's the last time we're going to get anywhere close to 80 for the year," he said.
For updated conditions and forecasts any time, check AnnArbor.com's weather page.