Posted on
Thu, Jun 13, 2013 : 5:58 a.m.
After giving birth to a daughter with no eyes, family finds strength, hope through support groups
By Amy Biolchini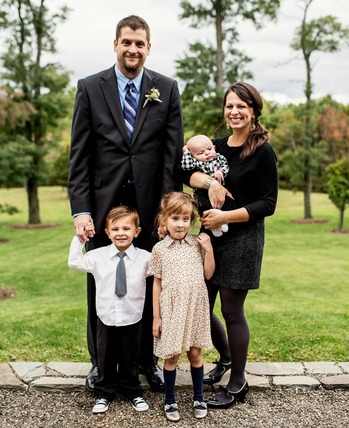 Family photo
When their first child, Ella, was born with no eyes, Jill and Erik Ibsen felt lost.
Through the help of skilled doctors at the University of Michigan's Kellogg Eye Center, their daughter received a prosthetic set of eyes by the time baby Ella reached her first birthday.
Beyond her blindness, Ella, now 6 years old, was perfectly capable in every other way.
It wasn't until Jill found a support group of other parents that she began to feel hope for her daughter's future.
'We were floored'
Ella's rare condition — bilateral anophthalmia — was a complete surprise to the Ibsens.
Struggling through the heartbreak of four failed previous pregnancies, the Ibsens, of Perrysburg, Ohio, had stopped trying to have a child altogether.
And then, along came Ella.
The pregnancy was a surprise and Jill said she had faith there would be no complications because of the trials she had been through before.
At her 20-week ultrasound, the doctor told Jill her child's eye orbits looked small — but nothing to be overly concerned about, Jill said.
Ella was born early, at 34 weeks — three weeks shy of a full-term pregnancy. Jill said she knew in the moments after Ella arrived there was something amiss: The doctors and nurses were hushing each other and the mood in the room had quieted.
As a tiny baby, Ella had to be rushed straight to the neonatal intensive care unit. When Jill finally was able to hold her, Ella hadn't opened her eyelids yet.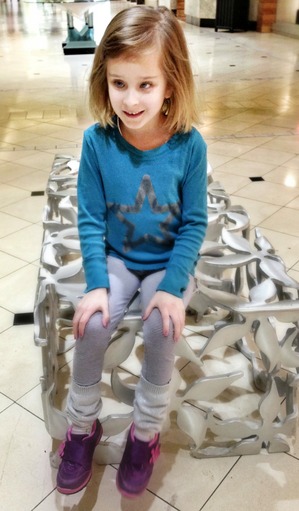 Family photo
It wasn't until later that a doctor approached Erik and Jill that they came to understand the hushed tones in the delivery room — their daughter, the doctor explained, was born without eyes.
"I tried to process what that meant," Jill said. "I didn't know a person could be born without eyeballs … we were floored."
Born at Toledo Children's Hospital, Ella was transferred to C.S. Mott Children's Hospital in Ann Arbor within days for tests.
Doctors at Mott found Ella's organs to be perfectly healthy — the only thing out of the ordinary was the scar tissue underneath her eyelids in place of eyeballs.
Jill said they recommended Ella be fitted with prosthetics to allow her face to grow around the eye sockets the way most others would, as well as for cosmetic reasons.
Right after Ella turned 1 year old, Kellogg ocularist Gregory Dootz fitted her with her first painted pair — a set of beautiful blue eyes the doctor modeled after those of Jill's mother.
A rare condition
Dr. Christine Nelson, a specialist in eye plastic and orbital surgery at the Kellogg Eye Center, has been working with the Ibsen family since Ella was a baby.
Anophthalmia is a rare disorder that develops during pregnancy. While there is no treatment that will restore sight — children can be fitted with prosthetics to encourage their eye sockets and facial structure to develop as naturally as possible.
Courtesy U-M
Like many other children with anophthalmia, Ella has a natural eye socket, eyelid and tear ducts.
However, unlike most with eye conditions who can regain sight with an eye transplant, in this case it is not an option, Nelson said. Ella has an optic nerve — but it doesn't attach to anything, Nelson said.
Anophthalmia affects about one in 10,000 children, Nelson said.
Nelson is researching the 20 known genes that have been connected to the disorder, many of which produce proteins carrying vitamin A, which has been linked to eye development.
After working with Nelson and researching her family history more, Jill said she knew her side of the family was the carrier of the gene. Jill said her grandfather had done research showing relatives several generations ago with similar ocular issues.
After having Ella, Jill and Erik learned they would be expecting a second child — and there was a strong chance that child would have anophthalmia as well, Jill said.
The couple was able to successfully have two more children that don't have the disorder: Chase, now age four, and Noah, age one.
Finding support
Initially, there was a period of grieving, Jill said — and then the couple hit a breakthrough:
"We decided: She's here, she's breathing, she's crying. This is not going to be a tragedy for us," she said.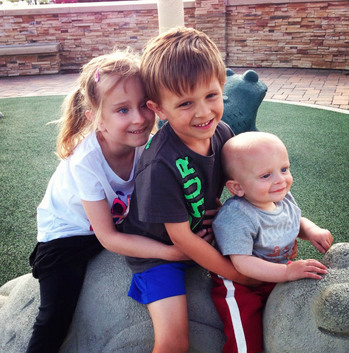 Family photo
Still, Jill said she felt alone for the first seven months of Ella's life. She wasn't able to get online to do her own research — and she said she had never heard of anyone else who has had this disorder.
"When Ella was so young … she would just sit in her swing, and Erik and I would look at one another and we'd wonder if she was happy," Jill said.
When Ella turned seven months old, the family had upgraded their computer system and Jill began searching for anything and everything online.
"I was finally able to connect with some other women in other states," Jill Ibsen said. "No one understands like another mother or parent who has gone through the same thing."
From connections made through online message boards, Jill was able to find a group of people that eventually started their own website, followed by a Facebook group to share personal stories, advice and doctor's recommendations.
The support she found through other's experiences helped give the family a sense of direction, Jill said.
"(Ella) will never know any different," Jill said. "She's the happiest that she could be … her life can be as vivid as we can help make it."
Ella has just finished kindergarten at public school — where she's been learning to read Braille and to walk with a white cane. Jill said Ella took to music right from the start, enjoys gymnastics and loves attending baseball games in Toledo, where her father works with the Mudhens.
Jill said Ella enjoys listening to the commentary and always knows exactly what's going on — even when her family doesn't, telling her mom "You just have to listen."
Jill Ibsen now writes her own blog about raising Ella.
Kellogg to create support group
The kind of support the Ibsens sought out is now something the Kellogg Eye Center in Ann Arbor will be providing.
A new support group for families of children with eye diseases and visual impairments will meet for the first time from 9:30 a.m. to noon Satuday at the Kellogg Eye Center at 1000 Wall St., in Ann Arbor. Jill and Nelson will be speaking at the kickoff event.
The event is free, but the center asks that participants register online or by calling (734) 764-4163.
Amy Biolchini covers Washtenaw County, health and environmental issues for AnnArbor.com. Reach her at (734) 623-2552, amybiolchini@annarbor.com or on Twitter.