Supreme Court Justice Elena Kagan to speak at University of Michigan Friday
Posted on Thu, Sep 6, 2012 : 11:54 a.m.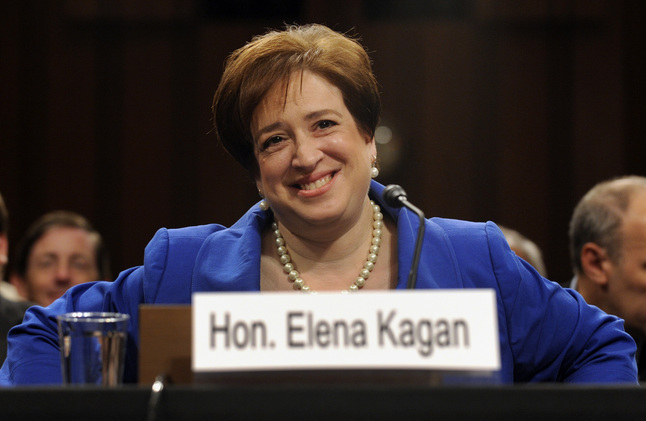 AP Photo

United States Supreme Court Associate Justice Elena Kagan will address University of Michigan students tomorrow during two events at the school's Ann Arbor campus.

Kagan, former U.S. Solicitor General, was appointed to the high court in 2010 by President Barack Obama. She is the fourth female justice to sit on the Supreme Court.

Kagan is speaking at 10 a.m. at the Power Center on Fletcher Street and at 3 p.m. she will make an appearance, along with U-M President Mary Sue Coleman, at the law school's South Hall on Monroe Street to dedicate the new building, which opened last fall and is part of a $148 million renewal project at the law school.

Tickets are required to the morning discussion, during which law faculty and students can ask law school dean Evan Caminker and Kagan questions. For tickets, call (734) 615-4535.

The events are part of the law school's emeriti weekend.