Posted on
Thu, Nov 29, 2012 : 6:45 a.m.
Teacher suspended for playing song about being gay
By Paula Gardner
Update: Suspended teacher has pay restored; rapper weighs in
A local middle school teacher received a three-day suspension after she played the song "Same Love" - written in support of same-sex marriage — in her classroom, according to a report on MyFoxDetroit.com.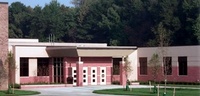 From South Lyon Community Schools
Susan Johnson, a performing arts teacher at South Lyon's Centennial Middle School, played the song at the request of a student, according to the report. She played it after making sure there was no violence or profanity in the lyrics, and told MyFoxDetroit.com that she thought it would promote understanding of diversity and fight bullying.
The song was written in support of same-sex marriage. In it, Seatte-based underground rapper Ben Maclemore explores hate and stereotypes by showing the struggle of a homosexual man from birth to death.
Johnson was suspended this week by South Lyon school officials after another student in the class complained. The district offered no comment to the reporter.
The district is based in southwest Oakland County and serves students from both Livingston and Washtenaw counties.
Meanwhile, the U.S. Supreme Court likely will take up the issue of same-sex marriage on Friday as it considers whether it will accept a case that challenges California's Proposition 8.
Here's a video of the song. The video was not played in class.