Posted on
Mon, May 14, 2012 : 8:15 a.m.
Ten-second call racks up $37.66 charge on Ann Arbor man's phone bill
By Cindy Heflin
Kirk Westphal's parents aren't so good at keeping a cell phone handy. They're prone to misplacing it or not having it charged when they need it, he said.
So, the Ann Arbor Planning Commission member wasn't too surprised to get a collect phone call from them recently as they were on their way from New York to Michigan. They were calling to say they were about two hours away from Ann Arbor. Little did they know they were making a $37.66 call.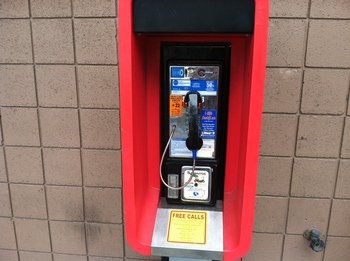 AnnArbor.com staff
That's the amount that Westphal found on his AT&T phone bill a few weeks later. Westphal thought that amount was outrageous for a phone call he says probably lasted about 10 seconds and certainly no more than 30.
He immediately called the company that had billed for the call, ILD Teleservices. He punched in an account number and was routed to the phone service provider, Custom Teleconnect.
Westphal told the company representative he didn't think $37.66 was an appropriate charge for a call that lasted less then 30 seconds. The representative offered him a 30 percent discount. "I said, 'No thank you. Who can I talk to?'"
After a couple of more phone calls, someone at ILD offered him a 60 percent discount. He still thinks that's too much money for the call, but he accepted the offer. "And I fired off an email to (U.S. Rep. John) Dingell to ask where I can complain about this."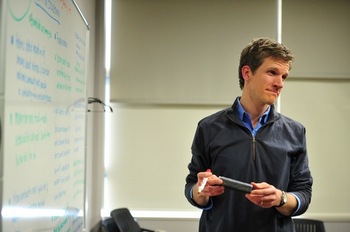 The charge to Westphal's account appears to be a symptom of pressure on the pay phone industry as cell phones have become the communication method of choice. Pay phones, which used to abound in public areas, are increasingly rare.
According to a Wall Street Journal article from 2011, pay phones in the U.S. are disappearing at a rate of 10 percent per year, falling from a high of 2.2 million in 2000 to about 425,000 a year ago.
Bill Perna, the general manager for Custom Teleconnect in Las Vegas, Nev., said pay phone rates have risen as providers have struggled to remain profitable amid the proliferation of cell phones. Collect interstate phone calls are among the most expensive, he said.
"One collect call that's accepted from that pay phone can be the difference of that pay phone being there next month or not," he said.
One reason the calls are so expensive is that several companies get a cut of the charges. They include the pay phone company, the phone service provider, the billing agent and the local carrier, in this case AT&T.
Custom Teleconnect tries to be fair with customers, he said, and frequently provides discounts when consumers are surprised by large bills. Typically, the company will block a customer's number from receiving such calls after granting a large discount, Perna said.
Westphal said he'd like to get a larger refund but is chalking the incident up to experience.
"It seems that this is just the result of deregulation and an expensive lesson. I think it will motivate my parents to have their phone charged. … They're horrified."