Posted on
Fri, Feb 24, 2012 : 9:44 a.m.
The mystery of peanuts on the street in Georgetown; Ann Arbor pupils named winners in 'Michigan heroes' essay contest
By AnnArbor.com Staff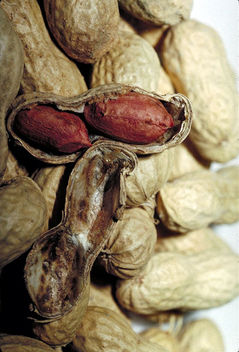 Public domain image from Wikimedia Commons
From the mystery of who is throwing peanuts on the street in one Ann Arbor neighborhood to Central Academy pupils winning a statewide essay contest, here's a roundup of some of the stories posted on AnnArbor.com's Community Wall this week:
By: MarieT: Who is Throwing Peanuts in the Georgetown Neighborhood?
There are two children in this neighborhood that are severely allergic to peanuts (even airborne particles). While the intention is to probably feed the squirrels, we need to let the person responsible know that this could be potentially dangerous to some children.
By: rasheda: Local Students Named Essay Contest Winners
Three students from Central Academy in Ann Arbor have been named local winners in the 43rd annual America & Me Essay Contest, sponsored by Farm Bureau Insurance.
By: Jerry: Ann Arbor City Club Lunch & Learn
By: Janet Hawkins: WCC Students Are ADDY Winners and Chicago Commute Takes Seconds for WCC Alumnus
By: Justin Fisette: United Methodist Retirement Communities Announces Board of Trustees for 2012
By: Matt Martello: Local Playwright Produces Staged Reading
By: bbbswashtenaw: Big Brothers Big Sisters Kicks Off 20th Annual Bowl For Kids' Sake Campaign
By: Laura's Child: The Loyal Opposition to the Status Quo, Inc. Cancels Event
By: Parros College Planning: College Planning Workshop At Huron High School and Skyline High School
By: Emma Jackson: YHS seniors advance to state competition
By: Jennifer: Hospital Offers Program for Chronic Conditions
By: KidneyMI: Free Kidney Screenings for World Kidney Day and National Kidney Foundation of Michigan Hosts Bowlapalooza to Fight Kidney Disease
By: dudell: Lenten Fish Dinners at Tippins Market!
By: Carla: Saline Family Hopes to Adopt 2nd African American Infant
By: AnchorMan: Shooting in Milan, MI
Arbor.com's Community Wall is a spot for local people to post local stories, news and announcements. To post a story, sign in to AnnArbor.com, then go to www.annarbor.com/community and use the Got News? Tell Us function at the top to submit your news. If you have a photo to add, e-mail it to us at community@annarbor.com, and we'll insert it into your story.