Posted on
Sun, Jul 1, 2012 : 5:58 a.m.
Aging workforce: University of Michigan expects nearly one-fifth of employees to retire in next 5 years
By Kellie Woodhouse
Sixty to 70 years after the baby boom, the
University of Michigan
isn't immune to its effects. The school is predicting that nearly one-fifth of its existing workforce will retire in the next five years.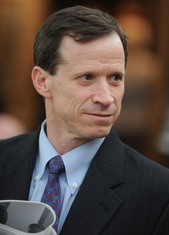 By the end of 2017, 39 percent of faculty and 35 percent of staff will be eligible to retire, said
Laurita Thomas
, university associate vice president for human resources.
"That's a pretty big number," U-M Chief Financial Officer Timothy Slottow told AnnArbor.com in an interview.
University officials expect roughly half of those eligible will actually retire.
"We project that 20 percent of faculty and 18 percent of staff will retire by the end of 2017," Thomas told AnnArbor.com. "However, the actual number of retirees has lagged behind projections in recent years, so we do expect greater numbers of faculty and staff to retire in the coming years."
In fact, the U-M workforce is getting older and older. In 2002, employees older than 50 comprised 39 percent of the workforce. In 2011, that number had risen to 46 percent, according to a July 2011 report.
In 2012, 762 staff will become newly eligible to retire. In 2017, there will be 1,060 newly eligible retirees— an increase of nearly 400.
As the U.S. population ages, the aging of U-M's workforce is also due, in part, to low turnover. Coupled with a recovering economy, officials are predicting a larger than usual wave of retirements.
"The economy has adjusted somewhat. People aren't quite as concerned about sustaining their incomes through retirement," Thomas said.
To be eligible to retire, faculty must work at the university for a proscribed length of time, depending on age. For example, faculty members who are 55 and wish to retire and receive benefits must have worked for the university for 20 years. Those who are 60 must have worked at U-M for 10 years.
Once university employees retire, they may receive health insurance and other perks, including the use of the university library and computer labs, on-campus parking eligibility and discounted gym memberships and sports tickets.
Slottow said the university is cognizant of encouraging new leaders to step up in order to avoid a leadership void after the impending wave of retirements.
"For staff it's a real issue with succession planning and leadership development, because when people have been here for twenty years they know a lot about the complex way a university runs," he said. "You have to build that skill base."
In a July 2011 report, the university predicted that 28 percent of administrative staff would retire between 2012 and the end of 2017, or 812 employees.
According to the report, a large number of those predicted to retire were managers. Among projected administration retirees, 36 percent, or 135 employees, are managers.
University-wide, 546 managers were expected to retire between 2012 and 2017.
"The United States is on the cusp of a significant demographic change as baby boomers plan for and retire from their careers," the report stated. "Like many large organizations, the University of Michigan will experience these trends through new retirement patterns that will require flexibility and action planning."
The action planning consists of developing leadership skills in existing employees, offering market-rate benefits and raises to keep faculty and staff in Ann Arbor and ensuring that U-M's work environment remains comfortable enough to attract new talent.
For example, the U-M Health System has a "a whole workforce plan around being attractive" to current and potential employees and "a large number of plans to invest in the development of nurses" and existing staff there, according to Thomas.
U-M has doubled the number of apprentices in skilled trade areas, preparing for 159 workers, or 35 percent of the trade workforce, to retire within the next five years.
The university has also tried to keep raises steady, offering faculty 3 percent raises last year and projected 3 percent raises this year.
"We watch the market," Thomas said. "3 percent is not high for faculty because universities are still investing in recruiting and retaining our faculty because that's our core."
David Canter, director of the North Campus Research Complex, said U-M may be investing in faculty more than other institutions. Recently he's seen faculty come to Ann Arbor from the University of Wisconsin, the University of Pennsylvania and the University of Virginia.
"We do think that many universities have great people who are very vulnerable," Canter said. "The California system is hurting. [Other schools have] decided to hunker down and not hire and maybe even not invest in their own people.
"Michigan has made a very deliberate decision to continue to invest and continue to hire."
Added dean of the Medical School, James Woolliscraft:
"We are able to recruit individuals who, I don't know, five years ago, 10 years ago, I don't think we'd be able to recruit. There's all sorts of reasons for it, not the least of which is the intellectual climate here. ... It's also that other institutions aren't able to provide the resources, intellectually wise and physically wise, that we can."
For both faculty and staff, the university conducts retention interviews to get a sense of an employee's contentment and whether they're contemplating leaving or looking for an opportunity to move up. For those that wish to advance, the university has existing leadership training programs and is in the process of creating more.
The university is expected to release a new staffing report this summer.
Kellie Woodhouse covers higher education for AnnArbor.com. Reach her at kelliewoodhouse@annarbor.com or 734-623-4602 and follow her on twitter.