Posted on
Sun, Nov 6, 2011 : 5:59 a.m.
Three Republicans seeking seats on Ann Arbor City Council in Tuesday's election
By Ryan J. Stanton
Three Republican candidates are taking a shot at ousting three Democratic incumbents on the Ann Arbor City Council in Tuesday's election.
But they admit the odds are against them, running as Republicans in a town where the political makeup on council has been 100 percent Democratic for the past six years.
"It's a very long shot," said Republican David Parker of his chances of beating Democratic incumbent Stephen Kunselman in the 3rd Ward race.
"Obviously, I'm riding my bicycle into the wind, into a strong wind in Ann Arbor," echoed Republican Stuart Berry, who is taking on Democrat Mike Anglin in the 5th Ward.
Knocking out a Democratic incumbent, even in an off-year November election, is a tough task in Ann Arbor, and most political insiders agree the incumbents in the 3rd and 5th wards have little to worry about. But there's at least some potential for a closer race in the 4th Ward, where Republican Eric Scheie is challenging Democrat Marcia Higgins, a former Republican.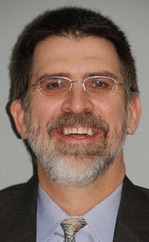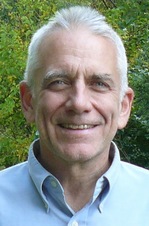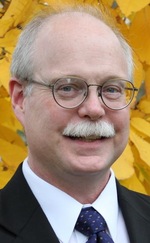 Higgins was barely re-elected in November 2005, getting 50.7 percent of the vote against Republican
Jim Hood
. She won by a mere 51 votes out of 2,700-plus cast.
She was re-elected without opposition in November 2007 and re-elected again in November 2009 with 62.1 percent of the vote against Independent challenger Hatim Elhady, a political newcomer and University of Michigan student.
Scheie, an attorney who also manages properties, moved to Ann Arbor a few years ago with his wife, who is working on a Ph.D. in economics at U-M. He bought a house here and also maintains a residence in California, where he's licensed to practice law.
Scheie keeps a sense of humor about the fact that he's been chased off porches simply because he's a Republican. But he said he's hearing enough concerns from 4th Ward residents that he thinks he might actually have a shot on Tuesday.
"I do feel strongly about this," he said of his campaign. "Republican is a dirty word in Ann Arbor and that's another reason I'm running, I don't think that's right. There has to be some form of opposition."
He's put more than $1,100 of his own money into his campaign. He's spent that money on signs, leaflets and business cards. As he's out pounding the pavement, he said he's finding many residents feel neglected and unrepresented. He said he's heard numerous complaints that the incumbent doesn't return phone calls.
Higgins, who has been on council since 1999, could not be reached for an interview for this story. She also didn't participate in the League of Women Voters debate last month.
"I was disappointed in her failure to show up at the League of Women Voters debate," Scheie said. "I still have not met the woman."
In the past, Higgins has listed her accomplishments as working on issues surrounding the redevelopment of Georgetown Mall, the reconstruction of the Stadium bridges, downtown rezoning and new downtown design guidelines. She also helped halt a proposal to allow football parking in Allmendinger and Frisinger parks.
Each of the three Republicans is campaigning on a platform of realigning the city's spending priorities on basic services like public safety and infrastructure, and they're particularly critical of the deep cuts to police and fire services approved by the incumbents.
They're also critical of the city's spending on public art, though Scheie noted his concern is mainly that the city is diverting dollars away from streets, parks and solid waste millages to the public art program, which he called dishonest and possibly illegal.
"And I would have liked to have seen that sculpture in front of city hall done by a local artist," he said of a German artist's $750,000 artwork. "It's not as if this town doesn't have artists."
Higgins actually brought forward a proposal earlier this year to cut spending on public art in half, but a majority of council members favored continuing the program as it is. Kunselman was one of the few who supported making the cut, though Anglin did not.
Kunselman was the only of the three incumbents who could be reached for an interview for this story. He said he's not too worried heading into Tuesday's election.
"These guys are tea party Republicans," he said of the challengers. "I don't know why they chose this year to run. I think there's always this idea out there that if you're not a member of the mayor's majority that you're somehow weaker and easy pickings, and that's not the case."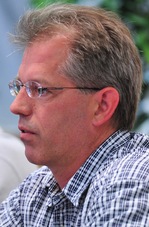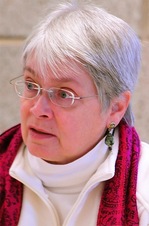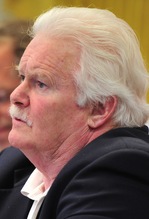 Kunselman, who sometimes finds himself at odds with the mayor and council majority, shares some of the same skepticisms about the city's spending practices as his opponent. He repeatedly has questioned the legality of the city's public art program, and he and Anglin both have raised concerns about the Fuller Road Station project, arguing it's based on too much speculation.
"I have been a force for change in a different direction," Kunselman said of his role on council. "I think differently than the council majority and the mayor. I think the public has every right to know exactly what it is we're doing and I believe in great transparency."
Parker, a certified public accountant and financial planner, has lived in Ann Arbor since 2000. He pointed out the city's last audit showed $184 million in revenue and $155 million in expenses — for a surplus of nearly $30 million for the year.
He said he fears the city's resources aren't being put to wise use and argues it's time to make public safety a top priority. He thinks the city can combine some of its so-called "buckets" of money.
"In 2001, we had 232 full-time equivalent police officers," he said. "In 2010, we were down to 152. Are we 35 percent safer with 35 percent less police? I don't think so."
Scheie said he spent 27 years living in Berkeley, Calif., where he sat on a police department citizen's review commission that exposed him to "raucous politics." He said the group advised the police chief on department policy and budget, and heard complaints against police.
"I love Ann Arbor actually. It's sort of like Berkeley," Scheie said, drawing similarities between the fight to protect People's Park in Berkeley and Fuller Park in Ann Arbor.
He said he's upset about what he called the "willy nilly" attitude Ann Arbor officials seem to have toward parks, citing the proposal to build a parking structure and transit center on a portion of Fuller Park that's now a parking lot. He said the city charter requires voter approval for sale of park land, and, in the same spirit, permanently repurposing parkland also should require a vote of the people.
Scheie said he's getting an earful from residents on various issues as he goes door-to-door.
"People are complaining about the city not doing the leaf removal like they once did — people notice things like that," he said. "And, of course, everybody's talking about this ugly city hall that has cost a fortune. I think they are wasting money, and they don't really care, because it's not their money."
Berry moved to Ann Arbor in 1989 and works as a senior hazardous materials specialist at U-M.
Rather than spending time talking about a new transit center, public art and an idling ordinance, he said council should be focused on providing residents with timely snow removal, well maintained streets and parks, and proper police and fire protection.
Both he and Parker said they want to lower taxes.
"The only purpose for a government is to do things which the citizens either shouldn't do or it would be really difficult for them to do," Berry said.
Scheie said he's more of a Libertarian than a Republican. He said he's not a "party man" and he's had little coordination with the other two GOP campaigns.
"I'm not all that great of a Republican. I'm not a Republican on the social issues so much, but I am a fiscal conservative," he said. "I have a problem with the Republican position on gay rights particularly, and I'm not really a gung-ho right-to-lifer, either."
Lumm vs. Rapundalo: The other race to watch
There also is a close race in the 2nd Ward, where Democratic incumbent Stephen Rapundalo is defending his seat against independent challenger Jane Lumm. Read AnnArbor.com's coverage.
Scheie said another complaint he's heard from multiple 4th Ward residents on the campaign trail is that their basements are now flooding ever since the city talked them into spending thousands of dollars to install sump pumps as part of a footing drain disconnect program.
He said residents are complaining that city officials sold them on the idea that it would help stop backups of stormwater in the city's sewer system, but now the residents' basements are flooding for the first time, whereas that never happened before.
"There's just a lot of stuff I don't like about the way the city works," Scheie said, calling it too secretive. "I keep telling people, if I'm elected, let's be realistic — I'm going to be one voice among 10, but at least I'll be in a position to make some noise."
Ryan J. Stanton covers government and politics for AnnArbor.com. Reach him at ryanstanton@annarbor.com or 734-623-2529. You also can follow him on Twitter or subscribe to AnnArbor.com's e-mail newsletters.