Posted on
Tue, Dec 6, 2011 : 2:31 p.m.
Tigers player Brandon Inge involved in 6-vehicle crash west of Ann Arbor
By Cindy Heflin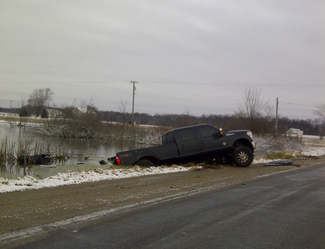 Photo courtesy of Dan Thomas
Icy roads made for a bad start to the day for Tigers third baseman
Brandon Inge
this morning. He was
involved in a six-vehicle crash this morning
when he was unable to stop his pickup on icy roads at an intersection west of Ann Arbor this morning.
Fortunately no one was hurt in the accident, which occurred about 7:30 a.m., but all six vehicles had to be towed from the crash scene, Washtenaw County sheriff's department spokesman Derrick Jackson said. No citations were issued.
Inge, 34, of Lodi Township, was headed south on Parker Road at Scio Church Road in Freedom Township when the pickup he was driving hit a patch of ice and slid through the intersection, striking an eastbound Ford Focus, driven by a 51-year-old woman from Ann Arbor.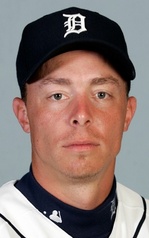 The truck kept sliding through the intersection and hit three northbound vehicles on Parker Road stopped at a stop sign, Jackson said. One of those three vehicles was pushed into a fourth one.
The truck then slid off the west side of the road, Jackson said. The intersection was closed for a short time, Jackson said.