Tim Skubick to discuss political landscape of the 2012 election at Oct. 17 forum at WCC
Posted on Sun, Oct 14, 2012 : 12:02 p.m.
Looking to get past the political rhetoric and talk about what the 2012 election really is about? Now's your chance.
Washtenaw Community College has invited journalist Tim Skubick to discuss the political landscape of this year's election at a special community forum taking place Oct. 17.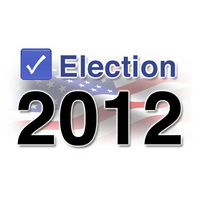 The discussion, which includes an audience question-and-answer period, begins at 6:30 p.m. in the college's Towsley Auditorium. The event is free and open to the public.
Skubick has covered Michigan politics longer than any other journalist in the state, starting with the swearing-in of former Gov. William Milliken in 1969.
He reports on the governor's office, the Legislature, the political campaign trail, and state government for Detroit's WKBK-TV 2 and WWJ NewsRadio 950.
The four-time Emmy winner also has anchored and produced the weekly WKAR PBS series "Off the Record" since 1972. (He recently had state Rep. Jeff Irwin, D-Ann Arbor, on as a guest. Go here to watch the video.)
Skubick writes a daily blog at Mlive.com and has authored two books, which will be available for sale at the event. He has a bachelor's degree and master's degree from Michigan State University and is a member of the Michigan journalism and broadcasting halls of fame.