Posted on
Fri, Dec 2, 2011 : 5:59 a.m.
Top 6 ways students say switch to electronic textbooks would affect them
By Kellie Woodhouse
University of Michigan students have mixed feelings about electronic textbooks.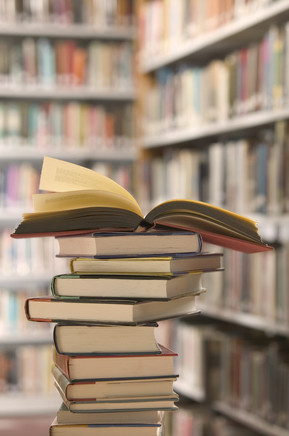 The Ann Arbor school is currently in negotiations with publishers to buy electronic textbooks in bulk,
part of a plan to switch many of its introductory courses to e-book use
in an effort to drastically curb soaring textbook costs.
The books will be available through a university sharing program and the cost, about one-third of a new textbook, will be covered through a course fee.
A pilot of the electronic book program will be introduced next fall.
According to a March survey by the National Association of College Auxiliary Services, 75 percent of students prefer print textbooks to electronic ones.
Here's a sampling of what U-M students think the switch to electronic textbooks will bring:
1. Big savings on textbooks
Junior Lauren McIntosh spends about $1,200 a year on textbooks. That's a little over the $1,168 the average public student spends on textbooks per year, according to 2011-2012 figures from the CollegeBoard Advocacy and Policy Center.
Under U-M's e-book plan, textbooks could cost as low as $30 apiece.
"The cost would be a big thing," McIntosh said. "I pay for my textbooks myself ... and there are lots of other things you could do with that money."
2. A greater potential for distraction
"Having a textbook in front of you makes it a lot easier to be productive," said junior Justin Leidel, who said that students reading on computers will likely be tempted to check their email or social networking and news websites.
Freshman Elizabeth Bohen-Meissner agreed.
"My biggest worry is that I would be on Facebook or something else instead of reading the textbook," she said.
3. Lighter backpacks
Fact: Laptops and e-readers, such as iPads, Nooks and Kindles, weigh much less than a pile of textbooks.
"You wouldn't have to lug around all your different books," said freshman Erin Alderink. "My backpack now gets really heavy because I have to carry my books and my laptop."
In an American Society of Safety Engineers study conducted at Indiana University, the average graduate student backpack weighed over 12 pounds.
4. Computer screen overload
In an age when a high ratio of schoolwork is already conducted via computers, some students are reluctant to read their textbooks on a computer screen or tablet.
"I don't know how I'd feel looking at a screen all the time," said McIntosh.
Alderink agreed.
"With textbooks, you can just highlight them and you don't have to stare at a computer for a really long time," she said, adding that looking at a computer screen for too long "hurts my eyes."
With the proposed U-M e-book project, students could receive a print version of a book for an additional $20 to $35.
5. Students can access more resources
Electronic books often allow professors to add links, notes and even videos into the text, making reading a more interactive experience for students.
With U-M's proposed program, faculty can mix and match different textbooks, allowing them introduce different perspectives and teaching methods.
"It's very unusual that there's one textbook that does the best at everything," said Paul Courant, U-M's dean of libraries.
Sophomore Rachael Mack called the switch "more effective" in that regard.
6. Information may become harder to absorb
But Mack said that information might be harder to retain when gathered through a screen.
"It's easy to scan through something on a computer and not really read it," she said. "With computers, it's harder to concentrate because you're just staring at a screen."
Engineering professor Rachel Goldman, a member of the faculty Senate Advisory Committee on University Affairs, echoed this concern.
"If you download something on your computer you kind of think you read it even if you didn't," she said.
Kellie Woodhouse covers higher education for AnnArbor.com. Reach her at kelliewoodhouse@annarbor.com or 734-623-4602 and follow her on twitter.