Posted on
Fri, Mar 26, 2010 : 10:45 a.m.
Top 6 ways to help reduce your impact on the environment before Earth Day
By Tina Reed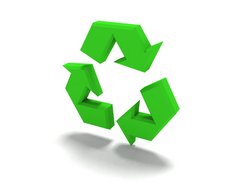 We've all heard the tips about using less water or driving fewer miles to reduce our impact on the environment. Here's a list of a few more tips - or perhaps reminders - of the individual ways to reduce your impact on the environment.
1. Cut back on packaging: Don't just take a reusable bag to the store, look for products that use less packaging. Reuse products as much as possible.
2. Use chemicals safely: Before you use pesticides, read the label carefully to use them properly or find alternatives.
3. eCycle: Take your old computer, DVD player, or other electronics to a recycling center. That helps keep hazardous substances out of the landfill. Recycle Ann Arbor accepts computers at its drop-off station.
4. Save hidden energy wasters at home: Get a home energy audit, which can highlight where those energy wasters are in your home. Other quick fixes include using programmable thermostats, purchasing Energy Star products and turning stuff off when you are done to conserve energy.
5. Reduce energy waste on the road: Cut back on how often you drive by using public transportation or ride sharing programs or by biking or walking. Reduce the amount of energy you consume and reduce carbon emissions by avoiding fast stops and accelerations, reducing the weight of items in your trunk, using cruise control, getting a tune up and making sure the tires are properly inflated.
6. Cut back on waste at work: Look for options to recycle everything from office paper, newspapers, beverage containers, electronic equipment and batteries. Reduce at the office by using two-sided printing paper or avoid printing at all.
Source: Environmental Protection Agency.