Posted on
Sat, Sep 29, 2012 : 5:59 a.m.
Top places to capture the scenes of autumn around Ann Arbor
By Kyle Mattson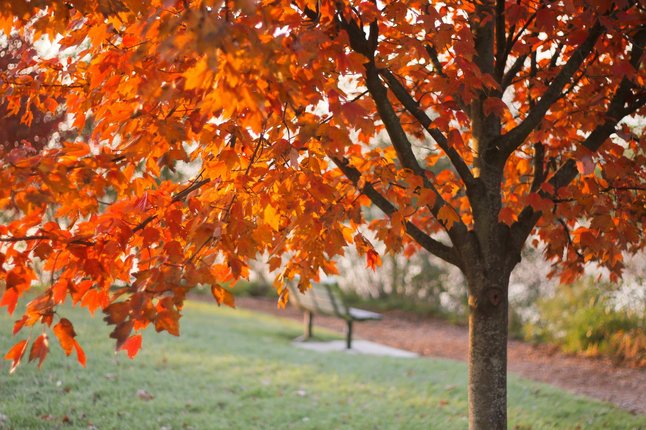 Sweaters are being pulled out of storage, families are flocking to cider mills, and leaves are making their annual transformation — the signs of autumn are everywhere.
Considering that fall is arguably Michigan's most photographed season, our photo staff has compiled the following list of five of their favorite destinations for capturing scene of the season around Washtenaw County. We've also added a map of the locations as well as a few other favorite spots.
Have a suggestion for a location we should add to the map? Let us know in the comments below.
Have you captured a great fall photo you want to share? Send it to us using one of these methods and we'll feature it in an upcoming gallery.
Upload your photo using the form below
Tweet us the photo at @annarborcom
Use the hashtag #a2photos on Instagram
Huron River Drive between Dexter and Ann Arbor: A drive or bike ride from Ann Arbor to the historic Dexter Cider Mill along Huron River drive is an annual tradition for many living in Ann Arbor. Although it may not be as long as the famous "Tunnel of Trees" in Northern Michigan you'll still get lost in the season as you wind along the 7 1/2-mile stretch of road.
U-M Law School Quad: The University's Law Quad is photogenic any season of the year and fall is no exception when the sun illuminates the branches above the courtyard surrounded by century-old gothic architecture
Forest Hill Cemetery:
The neighboring Nichols Arboretum may be the first choice for many, but we find the diverse selection of towering trees, stone architecture and iron fencing the perfect setting for an early morning shoot.
The Old West Side Historic District: Listed on the National Register of Historic Places and one of Ann Arbor's oldest neighborhoods this neighborhood consists of mostly historic homes dating back to the mid to late 1800's. The movie-set like streets provides plenty of opportunity for capturing porches with halloween decor to playful children leaping into piles of leaves.
Matthaei Botanical Gardens: A horticultural haven, the 300 University of Michigan-owned acres provide the opportunity to see the changing of the season and numerous wildlife as you stroll along the footpaths with camera in hand.

View Washtenaw County Fall Photography Guide in a larger map