Posted on
Tue, Dec 13, 2011 : 1:30 p.m.
Toxic toys? Report finds hazardous chemicals in common products
By Cindy Heflin
That rattle your baby is chewing on might be hazardous to her health.
At least that's what a report released today says. It found more than 650 brand-name children's products, including popular Playmobil play sets and Chicco baby rattles contain BPA or bisphenol A, a toxic chemical that was banned in plastic baby bottles and sippy cups.
Coinciding with the release of the report, Michigan Sen. Rebekah Warren, D-Ann Arbor, is introducing legislation that would require public disclosure of chemical ingredients in children's products in Michigan. The proposed legislation is similar to a law already in place in Maine.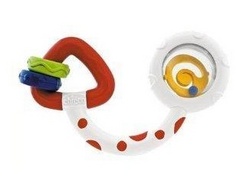 Today's report,
Poison in Paint, Toxics in Toys
, was released by the Environmental Health Strategy Center in Maine. Besides detailing children's products containing BPA, it also listed household paints, cleaners, wood finishes and other home maintenance products that contain NPEs (nonylphenol ethoxylates).
The Food and Drug Administration has said that low levels of exposure to BPA are safe. However, studies suggesting it may be harmful to the brain, behavior and prostate glands in fetuses, babies and young children have prompted it to further investigate what it calls "key questions" and "uncertainties" about the chemical's risks.
The Ecology Center of Ann Arbor, in announcing Warren's legislation, said studies have shown that BPA and NPEs (nonylphenol ethoxylates) mimic the sex hormone estrogen.
The Environmental Protection Agency says NPEs are extremely toxic to aquatic organisms. The Ecology Center said NPEs degrade into a long-lived chemical that builds up in the food chain and may harm reproduction and development in humans.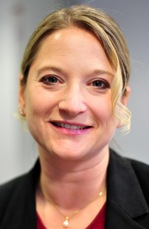 Industry advocates dispute the health risks of NPEs. A Dow Chemical product safety assessment dated October 2010 said the results of numerous mammalian toxicity studies conducted on nonylphenol (NP) and nonylphenol ethoxylates (NPE), support the conclusion that human safety should not be a concern for these compounds.
The Safe Children's Products Act, being introduced by Warren would, according to the news release:
Require Michigan to create a list of chemicals of concern in children's products, based on sound science.

Require toy importers and large manufacturers to disclose the presence of chemicals of greatest concern in their children's products.
Sixteen small businesses and manufacturers recently joined together and signed a letter to the Michigan Senate, urging legislators to support policies like the Safe Children's Products Act, the Ecology Center's news release said.
"This holiday season, we all want to give gifts that are safe," Warren said in the news release. "The Safe Children's Product Act would give Michigan families access to the information they need to make informed purchasing decisions and avoid children's products that contain harmful chemicals."