Posted on
Wed, Jun 5, 2013 : 5:58 a.m.
TV crime show features man who dumped dead wife's body parts at Ann Arbor area McDonald's
By John Counts
A new series on the television channel Investigation Discovery will feature a case involving dismembered body parts turning up in a Washtenaw County McDonald's.
Thomas Craft and the 1999 murder of his wife, Lynette Quast Craft, will be the focus of the series premiere of the show "Most Likely To," which airs at 9 p.m. Wednesday.
AnnArbor.com files
Thomas, 50, was convicted of murdering Lynette and scattering her body around Michigan. A Toldeo Blade report from 2011 said that detectives from the Washtenaw County Sheriff's Office found legs severed from the knees down at the McDonald's on Zeeb Road in Scio Township later the same day in July 1999 that the mother of two was reported missing from the couple's home in Ohio. Her drivers license was also found at that time.
According to the Blade report, Lynette had known Thomas since they were children and they had dated since high school in Wisconsin. Craft became a successful engineer and the couple moved to Ohio, where they started a family. Craft claims his wife killed herself and that he dismembered her and scattered the parts to assuage the shame of suicide.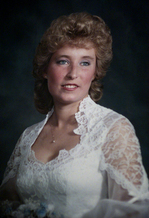 AnnArbor.com files
The Quast family is convinced Craft murdered Lynette, according to a press release. They had been arguing the days before her disappearance, the Blade reported.
Thomas Craft eventually entered a plea deal in an Ohio court that sent him to prison for 12 years. He was scheduled to be released on June 20, 2011.
Two retired detectives from the Washtenaw County Sheriff's Office -- Cindy Squires and Gordon Ralph -- were interviewed and will appear in the episode, according to a press release.
The show is on channel 111 on Comcast in the Ann Arbor/Ypsilanti area. It's on channel 260 on Uverse.
John Counts covers cops and courts for AnnArbor.com. He can be reached at johncounts@annarbor.com or you can follow him on Twitter.