Posted on
Thu, Jul 12, 2012 : 5:57 a.m.
U-M Cardiovascular Center adds 14 heart doctors to regional sites
By Amy Biolchini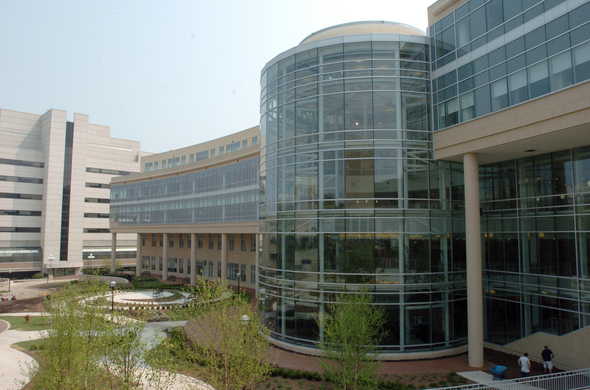 File photo | AnnArbor.com
The
University of Michigan's Cardiovascular Center
has hired 14 heart doctors to add to its clinics in Ann Arbor and across southeast Michigan in response to a rise in outpatient visits, officials announced Wednesday.
The doctors will be added to U-M's practices in Canton, Chelsea, Livonia, Ann Arbor and Saline. The Saline Health Center previously did not offer cardiology care.
"We're moving forward as a team to provide advanced cardiovascular care in areas where we're seeing continued demand," Robert Keast, administrator in U-M's Division of Cardiovascular Medicine, said in a statement.
Adding cardiologists to the regional health centers is intended to better connect patients across southeast Michigan to U-M's cardio programs in heart failure, heart transplant, stroke, congenital heart disease, valve surgery, implanted heart-assist devices, heart rhythm disorders, preventative care and vascular medicine and surgery.
Administrators hope the action will reduce wait times for patients.
"We hope to make a difference in the quality of life of Michigan residents using the expert medical teams and dedicated researchers who work here in Ann Arbor and in the communities we serve," Director of the U-M Cardiovascular Center Dr. David Pinsky said in a statement.
U-M has 40 ambulatory care locations that saw 1.6 million adult outpatient visits in 2011 - a figure that rises by about 3 percent per year, according to health system officials.
The Health System has made other efforts to accommodate outpatient visitors, including upgrades to the clinics at the Taubman Center and the announcement of the construction of the Northville Health Center, which is slated to open in 2014.
The new hires will be distributed throughout U-M's health centers as follows:
Canton Health Center
Dr. Melinda Davis
Dr. Preshant Vaishnava
Dr. Maryse Palardy
Saline Health Center
Livonia Health Center
Dr. Monika Leja
Dr. Hamid Ghanbari
Dr. Michael Thomas
Dr. Reema Hasan
Chelsea Health Center
Domino's Farms, Briarwood and U-M Cardiovascular Center
Dr. Scott Visovatti
Dr. Sascha Goonewardena
Dr. Anubhav Garg
Dr. Mark Norris
Dr. Venkatesh Murthy
Dr. Adam Helms
Amy Biolchini covers Washtenaw County, health and environmental issues for AnnArbor.com. Reach her at (734) 623-2552, amybiolchini@annarbor.com or on Twitter.