Posted on
Fri, Jan 4, 2013 : 9:57 a.m.
U-M course develops musical intuition; Free program helps families caring for those with dementia
By AnnArbor.com Staff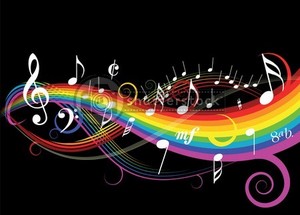 From a course on developing your musical intuition to a training program for families caring for those with dementia, here's a roundup of some of the stories posted on AnnArbor.com's
Community Wall
this week:
By: Sarah:
U-M School of Music, Theatre & Dance Developing Your Musical Intuitions: The Language of Classical Music
If you love classical music, you probably have a great deal of tacit knowledge about music, even if you have never played an instrument or learned to read musical notation. This course will enable you to access that knowledge by examining some of the fundamental aspects of aural experience.
By: Sallie Justice:
Help is Available for Families Caring for Someone with Dementia
The Area Agency on Aging 1-B (AAA 1-B) and the Alzheimer's Association - Greater Michigan and Great Lakes Chapters will host a free training program for families caring for a loved one with a dementia related illness, such as Alzheimer's disease.
By: Dawn Farm Education Series: How to help young people involved with alcohol/other drugs - free two-part series
By: Emma Jackson: Open House for Washtenaw International High School and Early College Alliance Information Night at Pioneer
By: Erin K. O'Neill: Michigan Digital Marketing Agency Hired by k-Space Associates
By: Melayna Morio: Life Beyond Loss Bereavement Support Group
By: BlueLotus ThaiYoga: Have you tried Thai Yoga Massage?
By: Janet Hawkins: There's Still Time for New Students to Enroll at WCC
By: Bob Krzewinski: Winter Bicycling Talk
From: Freedom Speech: Demand A Real Plan
AnnArbor.com's Community Wall is a spot for local people to post local stories, news and announcements. To post a story, sign in to AnnArbor.com, then go to www.annarbor.com/community and use the Got News? Tell Us function at the top to submit your news. If you have a photo to add, e-mail it to us at community@annarbor.com, and we'll insert it into your story.