Posted on
Sat, Jan 26, 2013 : 5:58 a.m.
U-M epidemiologist on preventing flu, norovirus in her own home: 'Impossible'
By Amy Biolchini
University of Michigan associate professor of epidemiology Allison Aiello has dedicated her career to studying disease transmission.
Using Centers for Disease Control and Prevention funding she's studied the effectiveness of hand washing and using facial masks among college students to prevent flu-like disease transmission.
And Aiello's entire family -- her husband and two young children -- have been vaccinated against influenza.
In an ironic twist of fate, there came a point when even the most stringent of procedures couldn't prevent the coughing, sneezing and vomiting from spreading in her own home.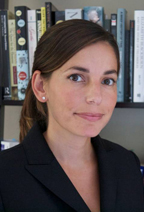 Courtesy U-M
For Aiello, that tipping point came in the first week of January when her three-year-old son started showing symptoms that every parent dreads: Nausea and vomiting.
It turned out her son had both the flu and norovirus -- and Aiello's husband became sick with norovirus shortly afterward.
It wasn't long until Aiello's daughter contracted the flu and norovirus. Aiello herself was the final member of her family to be impacted, but, as fate would have it, she contracted norovirus as well.
Flu symptoms typically take one to four days to develop after exposure. Symptoms include fever, chills, cough, sore throat, runny or stuffy nose, muscle or body aches, headaches and/or tiredness. Some people may experience vomiting and diarrhea, though those symptoms are more common in children than adults.
One of the main differences between flu and norovirus is the quick onset, as individuals typically develop symptoms in 24 to 48 hours after they're exposed to norovirus.
FLU SEASON
TIPS FOR PARENTS
Watch the signs: Children with influenza typically have higher fevers, more severe symptoms than the common cold.
If your child is sick, make sure they're drinking plenty of fluids. Popsicles work well.
For children in daycare: Make sure they are immunized early in the season as a prevention measure, and have them change their shirts once they come home.
Source: C.S. Mott Children's Hospital
Norovirus is a highly contagious virus that causes inflammation of the stomach, intestines, or both. The most common symptoms are vomiting, diarrhea, nausea and stomach pain, and other symptoms can include fever, headache and body aches.
Both norovirus and the flu are actively in circulation in Washtenaw County this season.
About 80 individuals had been hospitalized with the flu in Washtenaw County between Sept. 30 and Jan. 12, compared with more than 200 hospitalizations across the state this flu season. Four pediatric deaths in Michigan have been attributed to the flu virus this season as well, none of which were of Washtenaw County children.
With norovirus, Aiello said she's experienced one to two days of vomiting, followed by body aches and a fever.
Before having children, Aiello said she was rarely sick. As her two children are constantly introduced to different diseases in their daily interactions, Aiello said illness has increasingly become a presence in her household.
With her two young children, Aiello said it was nearly impossible to quarantine anyone in her household from interacting with others.
"You can do the best you can do," Aiello said, explaining her ritualized cleaning of bathrooms using bleach products and washing all laundry on the hottest cycle. "You can do all those things, but the only way to really stop it is to have people not breathing on each other. ... it's kind of impossible."
Unfortunately, the flu vaccines were not effective in preventing her two children from coming down with the illness. Aiello and her husband have both been vaccinated against the flu, and have yet to develop symptoms.
Masks are effective tools to prevent transmission in certain cases, and Aiello said she would recommend people wear them if visiting the home of individuals sick with the flu.
Wearing a mask to prevent flu and norovirus from spreading in her own home would not be a feasible option, Aiello said, as her children would likely not be able to keep them on their faces and would rip them off of her own face.
Aiello said her family relied on a steady diet of crackers, Pedialyte, Gatorade and water to get them through three weeks of sickness.
Though there are many newfound food aversions for the family, Aiello took the outbreak on her own turf as matter-of-fact.
"People get sick," she said.
Amy Biolchini covers Washtenaw County, health and environmental issues for AnnArbor.com. Reach her at (734) 623-2552, amybiolchini@annarbor.com or on Twitter.