University of Michigan Health System funds $308M in community benefits
Posted on Sun, May 27, 2012 : 5:51 a.m.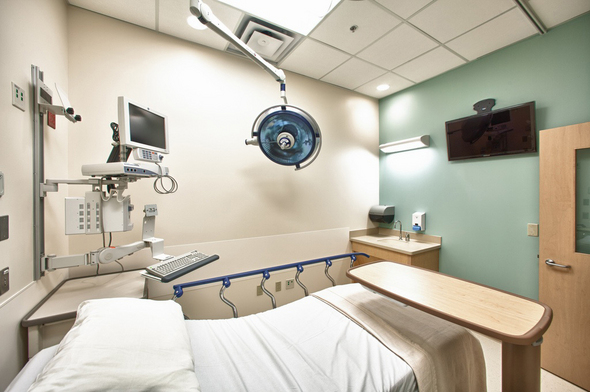 File photo | AnnArbor.com

Some $970 million in charity healthcare was given to the state's 2 million Medicaid beneficiaries and 1.3 million uninsured residents in 2010, and $178 million of that total was provided by the University of Michigan Health System -— about 18 percent.

The figure reflects a portion of U-M Health System's total benefits provided to the community, according to recent data released by U-M.

The U-M Health System provided a total of about $308 million worth of services in 2010, more than half of which was uncompensated healthcare, according to a report from the Michigan Health and Hospital Association.

As the health system has expanded its service to uninsured patients and those in Medicaid, Medicare and other programs, including the Washtenaw Health Plan, the amount of healthcare services provided by the hospital has been steadily rising.

"We stand firm in our commitment to serve our community not just through excellent care for all who come to us, but also through programs and services that reach out to those who need our help," Doug Strong, chief executive officer of the University of Michigan Hospitals and Health Centers, said in a news release.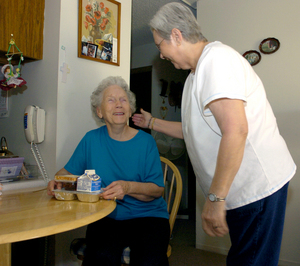 File photo | AnnArbor.com
The U-M Health System currently has 990 licensed beds, 610 of which are in the U-M Hospital.
There are 24,243 hospital beds in the state of Michigan, according to 2010 data from the American Hospital Association.
The health system sees patients from every county of the state.
Other services the health system provides includes extra funding for research studies, free health screenings, smoking cessation classes and school clinics.
The heath system also funds the Housing Bureau for Seniors, which helps adults over 55 maintain their housing and prevent foreclosure, and the Meals on Wheels program, which gave out 122,500 meals to 375 area seniors in 2010.