Posted on
Thu, Oct 28, 2010 : midnight
U-M Health System: Partnership with physician group will expand care, offset costs for doctors
By Juliana Keeping
The University of Michigan Health System has brokered another partnership with a health-care organization from the west side of the state.
UMHS officials Thursday announced the formation of a new entity called the Physician Organization of Michigan, a partnership between the University of Michigan Health System and the Physicians' Organization of Western Michigan.
The partnership will allow members of POWM to share resources, like an electronic health record system and systems that track quality. It will also provide support for business functions and marketing. In turn, the physicians will agree to meet certain standards regarding ongoing medical education. POWM's website says it has 570 members.
The hope is the partnership will improve the coordination of care for patients as well as communications among physicians, said David Spahlinger, the executive director of the U-M group practice and senior associate dean for clinical affairs at the U-M Medical School.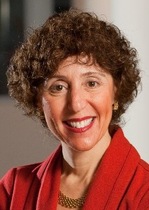 Ora Hirsch Pescovitz, U-M executive vice president for medical affairs and CEO of UMHS, said the partnership will help the health system meet its goal of expanding care across the state.
"This concept of the right care, at the right place, and at the right time fits perfectly with our health system's goal of serving the entire state, by being available for any Michigander who needs the advanced care that U-M physicians provide," she said in a press release.
UMHS has a 1,600-member multispecialty physician group, including U-M Medical School faculty who practice at U-M hospitals, as well as partner locations throughout the state.
The partnership will offer some relief to smaller groups of doctors who may be burdened financially with changes brought on by health care reform, according to U-M officials.
UMHS is growing its reach. Last month, it teamed up with two community health systems on the west side of the state to form Pennant Health Alliance.
The Physician Organization of Michigan will be based in Grand Rapids but will welcome physicians groups from all over Michigan.
Juliana Keeping is a health and environment reporter for AnnArbor.com. Reach her at julianakeeping@annarbor.com or 734-623-2528. Follow Juliana Keeping on Twitter