U-M No. 13 on list of nation's top 100 colleges
Posted on Tue, Aug 28, 2012 : 2:12 p.m.
The University of Michigan gets kudos for value in new rankings published this week, MLive reported.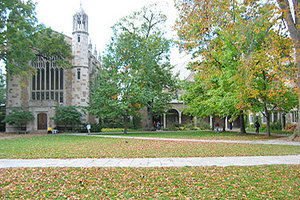 Photo courtesy of University of Michigan
U-M was ranked No. 13 on Washington Monthly's list of the nation's top 100 colleges. The magazine considers cost effectiveness and de-emphasizes prestige, MLive reported.
Michigan State University (34), Michigan Tech (63), Western Michigan (90) and Wayne State (95) also made the list.
Washington Monthly has earned praise for its unique analysis, MLive reported, which considers "contribution to the public good" in three categories: social mobility, research and public service. A cost-effectiveness measure was incorporated in the social mobility ranking this year.