Posted on
Mon, Dec 17, 2012 : 10:53 a.m.
U-M researchers: Cell phone use can be contagious among 16- to 25-year-olds
By Kellie Woodhouse
Two University of Michigan researchers found that if one young adult pulls out a cellphone, other young adults nearby are 39.5 percent more likely to reach for their own devices soon afterward, according to The Huffington Post.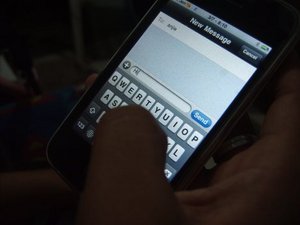 Julia A. Finkel and Daniel J. Kruger observed pairs of 16- to 25-year-olds in restaurant, dining hall and other campus settings during 10-second intervals, finding that if one person pulled out his or her cellphone, a companion was likely to do the same during the next interval, the Huffington Post
reported
.
Overall, individuals used their cellphones during 24 percent of the intervals, according to the report.
The findings of the 2011 study were published in the Human Ethology Bulletin, the Huffington Post reported.
Read the full article here.