Posted on
Sun, Apr 1, 2012 : 1:35 a.m.
U-M, EMU to 'Go Blue' Monday for World Autism Awareness Day
By Danny Shaw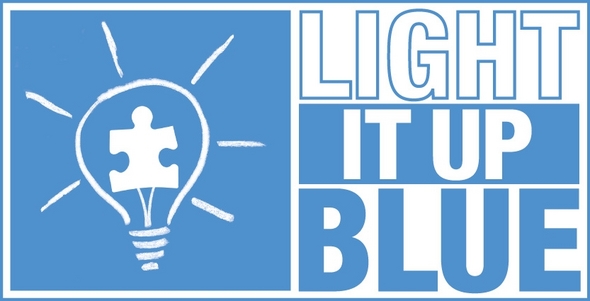 -Lightitupblue.org
"Go Blue" will take on a different meaning on Monday throughout
University of Michigan's
campus in recognition of
World Autism Awareness Day
.
Hosted by U-M's chapter of Autism Speaks U, the event encourages students, staff and Ann Arbor residents to wear blue — the signature color of autism awareness.
Chapter members across campus will Light It Up in Blue with blue balloons, streamers, fliers, handing out blue ribbons and hanging other various blue decorations.
The balloons and fliers will be adorned with various facts about autism. The event kicks off Autism Awareness Month.
"Some people don't talk about autism unless they have been personally affected by it," said Zara Shore, U-M sophomore and event organizer for Autism Speaks U at U-M. "It's something that should be discussed and known about by everyone."
Shore said one of the goals of the day-long event is to have people ask, "Why is there so much blue?"
"If they ask that question, we can help make them aware of autism and how serious of an issue it is," Shore said.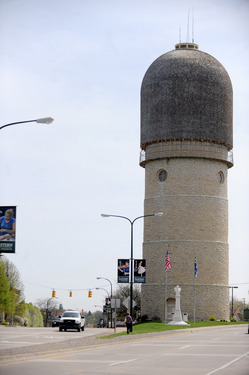 Angela J. Cesere | AnnArbor.com
Alex Lewisohn and Maressa Criscito, co-presidents of Autism Speaks U-M, said almost 100 student members have been involved with organizing the event.
Organizers will also be in Mason Hall on Monday and Tuesday where, for a $1 donation, students and community members can add a blue puzzle piece to a puzzle in the shape of the Autism Speaks logo. Donations will help fund autism research.
"It represents us trying to find the missing puzzle piece to having a better comprehensive understanding for autism and to find a cure," Lewisohn said. "It's a disability that I strongly believe needs to be recognized more throughout the world."
Autism spectrum disorders affect 1 in every 110 children and 1 in every 70 boys, according to the Centers for Disease Control and Prevention. It's estimated that 1 million to 1.5 million American adults and children live with an autism spectrum disorder, a condition marked by social, communication and behavioral challenges.
The group will be updating its Facebook page and Twitter feed with autism facts and event details throughout the month.
Eastern Michigan University will also be recognizing World Autism Awareness Day by lighting the iconic Ypsilanti water tower in blue from dusk to midnight. Members of the community are encouraged to wear blue and can stop by EMU's student center for a free blue key chain and flashlight from 11 a.m. to 2 p.m. Monday.
Jennifer Scott-Burton, director of special education for Washtenaw County Intermediate School District, said there are 690 K-12 students reported to have an autism spectrum disorder in the county.
"I think the biggest piece is sensitivity and awareness," Scott-Burton said. "These students are out in the community. It's very important we understand what autism is, how to recognize it and how it might affect someone. It's really important. I'll be wearing my blue."