Posted on
Thu, Sep 22, 2011 : 5:59 a.m.
Unions concerned about proposal that would boost pay of top Washtenaw County officials
By Ryan J. Stanton
A proposal that includes boosting the pay of top Washtenaw County officials by $15,000 each was pulled from the county board's agenda Wednesday night, but not without first causing some controversy, including backlash from employees who called it a slap in the face.
In a memo to commissioners, County Administrator Verna McDaniel proposed a reorganization of the county administrator's office. In part, it called for not filling the deputy county administrator position, which has been vacant since June.
In place of hiring a new deputy, McDaniel proposed the creation of a four-member Cross Lateral Team to support county departments, administration and the county board.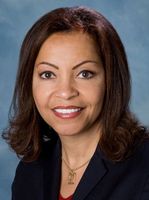 The team would include the county's finance director, infrastructure management director, corporation counsel and human resources director. McDaniel proposed that each of the four team members be paid a stipend of $15,000 for taking on extra duties.
The proposal also called for the elimination of an administrative coordinator position and the county's information and technology manager position, while creating a new management analyst position and an infrastructure management director position.
According to McDaniel, the net effect of the proposed position eliminations, creations, hold vacant placements and team appointments would be a savings of $120,962.
But representatives of at least two different county labor unions expressed concerns about the proposal on Wednesday.
Caryette Fenner, president of AFSCME Local 2733, said she's not saying the four officials don't deserve a boost in pay, but she said now isn't the time — not after county employees just made millions of dollars in concessions to help balance the county's budget.
Nancy Heine, president of AFSCME Local 3052, offered similar thoughts in an e-mail sent to county officials before Wednesday's meeting.
"I now know the meaning of the phrase 'the rich get richer and the poor get poorer,'" she said, expressing concern that the county asked rank-and-file employees to dig deep into their pockets and "you are now rewarding some of the highest paid non-union county employees with an additional $15,000 to be a member of Verna McDaniel's cabinet."
Heine said when the positions of union workers are eliminated, they have to consolidate and make do with working longer hours for no additional pay.
McDaniel said she understands that employees are fresh off making concessions and she doesn't blame them for their concerns.
"But this Cross Lateral Team is a savings of $120,000 by not having a deputy county administrator — that's three jobs," she said.
McDaniel noted the changes she's proposed reduce staffing in the administrator's office to three full-time employees, its lowest level in years.
"The point is this is a very complex organization and we need bright people who have been here and bring in years and years of experience and expertise — and I think more divergent opinions and input on decisions that majorly impact the county," she said. "And these are people who all of our departments and all of our employees know."
McDaniel said she hopes to bring the reorganization proposal back to the board for consideration after commissioners are more comfortable with it.
County Board Chairman Conan Smith, D-Ann Arbor, said he understands there might be some concern because it's a new proposal, but he thinks it's the right move.
"If you look at how major companies around the world are dealing with changes in communications technology, and the importance that communications is playing in efficient and effective organizations, making them more lateral is a very effective strategy," he said. "So reducing our hierarchy, I think, is a good thing. And getting rid of the deputy director position and elevating the authority of some of our other leaders throughout administration is an interesting experiment that I think we should go forward with."
McDaniel said members of the Cross Lateral Team would have a capped salary of no greater than $125,000 unless authorized by the county board. If a member's salary plus the stipend exceeds $125,000, amounts in excess would be paid into a retirement plan.
The administrator's office has undergone several changes in recent months. In addition to the deputy administrator vacancy, management analyst Joanna Bidlack recently left the county for another job, leaving two immediate vacancies within the four-member staff. Also during the same time period, the county's information and technology manager resigned.
McDaniel said those vacancies occurring so closely together allowed her the opportunity to consider restructuring the administrator's office.
Ryan J. Stanton covers government and politics for AnnArbor.com. Reach him at ryanstanton@annarbor.com or 734-623-2529. You also can follow him on Twitter or subscribe to AnnArbor.com's e-mail newsletters.