Posted on
Fri, Dec 23, 2011 : 5:56 a.m.
University Bank looks to add jobs in Ann Arbor after approval of parking expansion project
By Ryan J. Stanton
University Bank President Stephen Ranzini breathed a sigh of relief this week as the Ann Arbor City Council gave final approval to allow the bank to construct a new parking lot and increase the number of employees allowed on its property.
Increasing the maximum number of employees on the specially zoned site at the Hoover Mansion at 2015 Washtenaw Ave. — from 49 to 59 — creates the potential for 10 additional jobs, and Ranzini is confident the bank will fill those positions sometime in the next 12 months.
Addressing the council on Monday, Ranzini expressed frustration that the approval process, by his measure, began 39 months ago with an original request for 28 parking spots.
The approved plan now allows the bank to construct a 14-space parking lot, though due to other changes being made, it will be a net increase of only 11 spaces.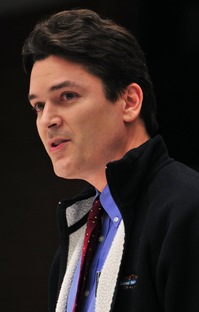 "Tonight, in honor of the long, 39-month march toward tonight's meeting, I'm wearing my
Milford Track
hiking jacket," Ranzini told council members.
"You may know the world-famous Milford Track as New Zealand's top hiking trail — a four-day, spectacular hike up and down two fjords and over a snow-capped mountain range, which my wife and I enjoyed during our honeymoon."
Compared to Ann Arbor's approval process for a small parking lot in a field behind the bank, the Milford Track, in retrospect, seems easy, Ranzini said.
Due to what he called "extensive delays," Ranzini said the bank had to relocate one of its divisions, University Islamic Financial, and eight employees to Farmington Hills.
"This firm brought Ann Arbor a great deal of positive press by being profiled in the New York Times and most other national press because it was a firm serving a diverse community," he said. "And it is a rapidly growing firm and now manages $175 million."
Since the bank signed a long-term lease in Farmington Hills and relocated the employees, "unfortunately these jobs will never come back" to Ann Arbor, Ranzini said.
City Planner Chris Cheng didn't dispute that it took a long time to work through the city's approval process, but he said records show University Bank submitted its original parking lot proposal in December 2009, followed by revised plans in June 2010.
"So it has been around for approximately two years," he said, attributing the delays to the revisions. "It was approximately about six months before each revision to the site plan was reviewed and before it went on to City Council, so there was a little lag there."
Ranzini said he traces the project back 39 months to when University Bank first hired an engineering consultant to work on plans that the bank was required to take to neighbors before submitting a formal proposal to the planning department in December 2009.
Cheng recalled the original staff recommendation when the project went to the Planning Commission in October 2010 was to deny what was then a proposed 24-space parking lot. He said the bank provided revised plans with less impact on the woodland and landmark trees on the property, but it still took a while to come to a consensus.
"Some of the questions that did come up were regarding lighting," he said, expressing confidence that the lighting won't be spilling off site now.
The parking lot layout, as revised, also has been shifted an additional nine feet toward the building, and a continuous six-foot-tall wall is now proposed to be constructed along the eastern and southeastern property lines, screening the parking lot from neighbors.
"They are going beyond the three-foot-tall wall and they've extended it to screen from the neighbors, so there shouldn't be an issue there," Cheng said.
Photo courtesy of AADL
Three parking spaces fronting the bank building are proposed to be removed to meet fire department turning radius requirements for a new parking total of 50 spaces, according to a staff report. A "no parking" sign is proposed along the north side of the entrance drive.
The bank plans on removing two landmark trees and 19 woodland trees for construction of the screening wall, parking lot and connection drive. Cheng said the bank is going above and beyond to mitigate all of the trees that are being removed.
The original Planned Unit Development zoning for the property was approved in 1978 to allow an adaptive reuse of the site, preserving a residential building that was not protected by historic district designation. The original owner of the 1918-era mansion, Leander J. Hoover, founded the Hoover Steel Ball Company in Ann Arbor in 1913.
One of the cited benefits of allowing the increased parking and employee counts is that it provides incentive for University Bank to stay and continue to maintain the mansion, which once sat vacant and, on at least one occasion, faced possible demolition.
Ranzini said the site of the mansion is 3.4 acres and is worth about $3.6 million. But he said the building, which costs about $200,000 a year to operate, is appraised at just $2 million.
"Office space elsewhere in town is available at much less than that without this large expense of maintaining an expensive building and tying up $2 million," he said.
If the building is not increased in value over time from $2 million to the $3.6 million market value of the property, Ranzini said, some future owner of the property — if University Bank outgrows it — might pursue a different course.
"In fact, if University Bank had not fought an intense legal battle, the building would not be standing today," he added.
University Bank was founded in 1890. Since Ranzini has led an investment group that purchased the bank 23 years ago, it has grown from $35 million in assets under management to $10.3 billion in assets under management. About $87 million of that is in Washtenaw County, according to FDIC reports from June, giving it a 1.4 percent local market share.
"Across our offices, we today have 280 employees, making us the 11th largest bank with headquarters in Michigan," he said. "In the past 90 days, we've hired over 60 more employees, but unfortunately all but five of them were hired at our locations outside Ann Arbor."
Monday's approval came in the form of a 9-0 vote with Council Members Marcia Higgins, D-4th Ward, and Sabra Briere, D-1st Ward, absent.
Council Member Carsten Hohnke, D-5th Ward, said the bank's use of the mansion is a good example of how PUDs can work in Ann Arbor, in this case maintaining a unique property.
Ranzini said the bank has committed to $150,000 in extra amenities and $50,000 in engineering expenses on top of the cost of constructing the 14 parking spaces. That includes a five-foot wide walkway located along the northern property line connecting Washtenaw Avenue to the parking lot, and five new bicycle spaces.
Ryan J. Stanton covers government and politics for AnnArbor.com. Reach him at ryanstanton@annarbor.com or 734-623-2529. You also can follow him on Twitter or subscribe to AnnArbor.com's email newsletters.