University of Michigan ranked among top 20 universities in the world
Posted on Wed, Oct 12, 2011 : 12:52 p.m.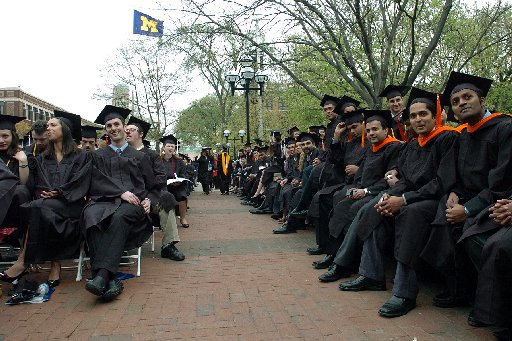 AnnArbor.com file photo
In two recently released rankings, the University of Michigan earned a spot among the top 20 universities in the world.
U-M is No. 18 in the world, according to new 2011-2012 rankings released last week by London-based magazine Times Higher Education and Thomson Reuters.
On that list, U-M follows 12 U.S. institutions, 4 British universities and 1 Swiss school.
Times and Reuters rank schools in 5 categories. Teaching, research and citations each make up 30 percent of the ranking. Industry income makes up 2.5 percent and international outlook constitutes 7.5 percent.
U-M received a score of 94.3 out of a possible 100 for citations, 90 for research and an overall score of 82.8.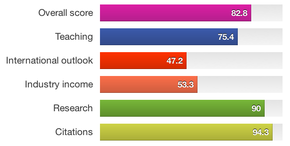 Times Higher Education
Last year, the Ann Arbor university ranked 15th on the list. That year, its overall score was 83.4.
Meanwhile, in QS World University Rankings released last month, U-M move up to 14, one spot above the previous year's 15th ranking.
On this year's QS list, U-M follows 9 U.S. universities and 4 British institutions. U-M's score in the ranking was 91.28
QS rankings are determined 40 percent by academic reputation, 20 percent by citations, 20 percent by faculty-student ratio, 10 percent by employer reputation and 10 percent by the proportion of international students and faculty.
The university ranked considerably higher this year in international rankings than domestic ones. The school was ranked 28th among universities in the nation this year by U.S. News and World Report.
Kellie Woodhouse covers higher education for AnnArbor.com. Reach her at kelliewoodhouse@annarbor.com or 734-623-4602 and follow her on twitter.