Posted on
Wed, Apr 28, 2010 : 8:23 a.m.
University of Michigan debate program director accused of soliciting minors for sex
By AnnArbor.com Staff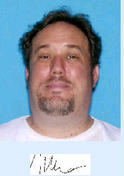 The head of the debate program at the University of Michigan was charged Tuesday with soliciting minors for sex online, Michigan Attorney General
Mike Cox
said.
Joshua Blake Hoe, 42, is accused of using the Internet to engage in sexual conversation and propositioned a person he thought was a 14-year-old girl for sex, Cox said in a press release. The "girl" was an undercover investigator.
Hoe, of Ypsilanti, was arraigned Tuesday on one count of accosting, enticing or soliciting a child for immoral purposes, and three counts each of using the Internet to accost a child for immoral purposes, and of using the Internet to disseminate sexually explicit matter to a minor.
A message seeking comment was left on the answering machine of a Joshua Hoe in Ypsilanti.
Hoe used the screen name "okape40," to communicate online with at least one "girl" he believed to be 14 years old, the press release said. He is accused of engaging in graphic sexual conversation and propositioned the person he was communicating with to engage in sexual activity. Additionally, Hoe provided Internet links to pornographic websites. During private instant messaging conversations Hoe told the "girl" he was an administrator at the University of Michigan.
Cox urged parents to check their children's "buddy lists" for the screen name, "okape40". If they believe their child had contact with Hoe, or to report other suspected Internet sex predators, parents should contact the Attorney General's office at (313) 456-0180.