Posted on
Mon, Apr 12, 2010 : 5:16 a.m.
University of Michigan graduate student's medical mission reveals new side of the Philippines
By Ronald Ahrens
Feeling the need to give back to the place of her heritage, University of Michigan graduate student Liz Wason participated in a medical mission to the Philippines for two weeks in February.
Wason, 25, a doctoral student in the department of ecology and evolutionary biology, was the only U-M representative in a 30-member group that was sponsored by the Global Medical Foundation.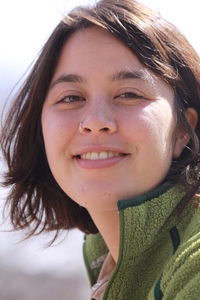 She joined her mother, Cora Loteyro, a family practice physician in southeastern Wisconsin, who was participating in her second mission to her native country. Wason has an American father and grew up in the Badger State.
In addition to doctors and nurses, the team included pharmacists, a pediatric speech pathologist, a chiropractor, public health specialists and an ophthalmology student who performed exams.
Wason's research on the interactions between plants and herbivores, which involves the effects of trace gases, didn't quite qualify her to administer medical treatments. But she made herself useful in the pharmacy, among other places.
"I wandered around, helping wherever," she said.
Although she had made several previous visits to the archipelago nation of 7,000 islands and has relatives there, this trip was something different.
Patients in the hilly, terraced Nueva Vizcaya province spoke a dialect of Tagalog, the basis for Filipino, which is one of the two official national languages, along with English. Translation was undertaken by students from the St. Mary's University School of Nursing in the provincial capital of Bayombong.
"I tried speaking a little Tagalog, but I was laughted at," Wason said. "I put a decent amount of effort into learning it, but—whatever!"
The Philippines has about three-quarters the land area of California. With a population of nearly 100 million, the nation is home to about two and a half times as many inhabitants as that state.
Wason's party flew from Chicago to Seoul, South Korea, and on to Manila. They traveled by bus and van to Nueva Vizcaya. Their arrival came during what she called the "notoriously dry" season, when rice isn't cultivated on the terraced hillsides.
During breakfast at the home of a friend of mission director Christopher Guerrero, Wason was told the mango and olive trees in the backyard had died because of drought. 
Once she got to the clinic, she was told many of the thousands of patients lined up along the road on the first day had walked up to three hours to be examined.
Guerrero, who is Wason's uncle, said, "I'm sure she has seen the realities of life, especially for those who are devoid of medical care." 
Many of the clinic's first-time workers had tears rolling from their eyes, he said.
Guerrero called the location "far-flung" and said supplies could only come so far along rugged Jeep roads.
He estimated average life expectancy in the region at 60 to 65 years. Infectious diseases like pneumonia are the number-one cause of early death, he said. The medical team made a priority of educating patients suffering from diabetes and hypertension about the importance of expanding their diet beyond the staples of rice, sweet potatoes and salty foods.
Yet, because "very few people had serious complaints," Wason found herself asking why they had put so much effort into coming. She decided it was for the sake of "affirmation," which she defined as "just being touched, and being paid attention to, by a professional."
She found there was a "demystifying" effect for the people. For them to learn that "doctors aren't on these ivory pedestals" was significant.
Now she finds herself asking whether she'll continue to participate in the mission. But Wason also might have gained something for herself and for the whole planet. Talking to a cousin about his business interests in the Philippines made her realize he had a stake in maintaining the islands' ecosystem.
"I think it might be possible to sell that sort of story to a funding source," she said. "There are definite possibilities to do research over there."
Ronald Ahrens is a freelance writer for AnnArbor.com. Reach the news desk at news@annarbor.com or 734-623-2530.