Posted on
Sun, Feb 24, 2013 : 5:56 a.m.
University of Michigan Health System creates new administrator role to address equality issues in health care
By Amy Biolchini
To address gender and racial equality issues in the health care it provides and in its workforce, the University of Michigan Health System has created a new administrator role.
The first Associate Vice President for Health Equity and Inclusion is Dr. Carmen Green, a researcher, pain medicine physician and anesthesiologist at the University of Michigan.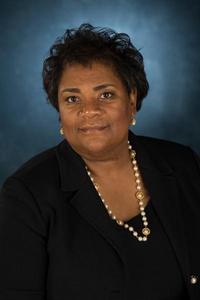 Courtesy of UMHS
Green was appointed to the new post Thursday by the U-M Board of Regents after a national search.
Green will report to both Dr. James Woolliscroft, dean of U-M's Medical School, and Doug Strong, CEO of U-M's Hospitals and Health Centers.
After an associate dean position in U-M's Medical School was left open when a faculty member left for U-M Flint, UMHS leadership decided to reorganize the spot to become the Associate Vice President for Health Equity and Inclusion, said Pete Barkey, director of public relations for UMHS.
"In any financial times, good or bad, we'll make strategic decisions in what we invest in at the health system," Barkey said. "One part of it is recruiting and retaining high-quality faculty."
In her research at U-M, Green has found unequal treatment of pain and pain care based on factors including race, ethnicity and gender, according to UMHS officials. She's found disparities and barriers in access to pain medication for blacks, women and low-income individuals with chronic pain.
Green has also worked on advisory boards for programs that promote inclusion of minorities and women in biomedical science -- an effort that Green will continue in her new role.
In addition to holding numerous fellowships and leadership roles nationally, Green is the director of the Healthier Black Elders Center for the Michigan Center for Urban African American Aging Research at the U-M Institute for Social Research.
Green will continue to practice part time. In her new role, she'll first gather and analyze data about the patient population served by UMHS and its workforce.
Bringing a "cultural humility" to work at UMHS is important, Green said in a statement.
"Since our founding in 1817, Michigan as an institution has been committed to excellence, quality, and inclusion regardless of race, gender, religion, or class, so diversity is in our DNA. And we have many outstanding clinicians, educators, and researchers focusing on health disparities in a broad range of fields," Green said in a statement.
"But where there is evidence about what we can do to improve how we provide care, do research, train new professionals or foster careers, we will implement it. And where there is no evidence, we will work to create it, using sound evidence and research. As an integrated and learning health system and university that values interdisciplinary work we want to put Michigan on the map when it comes to health equity."
Amy Biolchini covers Washtenaw County, health and environmental issues for AnnArbor.com. Reach her at (734) 623-2552, amybiolchini@annarbor.com or on Twitter.