Posted on
Thu, Jan 19, 2012 : 4:45 p.m.
University of Michigan Health System will open $107M clinical expansion in Livonia in 2014
By Kellie Woodhouse
The University of Michigan Health System got the go-ahead Thursday to invest more than $107 million in expanding its clinical services in Wayne County.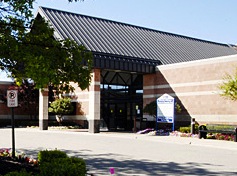 The U-M Board of Regents voted unanimously Thursday afternoon to authorize a 25-year lease of a 100,000 square foot building in Livonia at the cost of roughly $2.7 million per year. Rent will increase by 5 percent every five years.
UMHS plans to put a $39 million investment in the building initially to fund facility improvements, equipment and furniture.
"This is an important project we have been working on for several years, consistent with the health system plan to increase ambulatory care," said Timothy Slottow, U-M chief financial officer and executive vice president.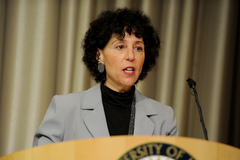 The building, which is expected to open for service in 2014, is located on the heavily trafficed I-275 corridor and is in close proximity to an existing UMHS clinical facility, the Livonia Center for Specialty Care, located on Haggerty Road.
The location for the new facility is a strategic pick for UMHS. Livonia, though served by the St. Mary Mercy hospital and the Canton Health Center in nearby Canton, does not have a large, comprehensive clinical center meeting the needs of Livonia's population, UMHS officials contend.
"This is a very important facility which is pivotal to our strategic effort and is largely designed to respond to the burgeoning clinical need" along the I-275 corridor, said UMHS CEO Ora Pescovitz, adding that UMHS services "are really exploding" at the existing Livonia facility.
Kellie Woodhouse covers higher education for AnnArbor.com. Reach her at kelliewoodhouse@annarbor.com or 734-623-4602 and follow her on twitter.