Posted on
Tue, Nov 10, 2009 : 6:04 a.m.
For University of Michigan Innocence Clinic students, experience is the best teacher
By James Dickson
Brett DeGroff joined the University of Michigan Law School's Innocence Clinic for one main reason.
"I wanted to be able to look my child in the eye and say that I helped free an innocent man," DeGroff said.
Last week, DeGroff took one step closer to that goal when client Dwayne Provience was granted relief from judgment from a second-degree murder conviction in the 2000 shooting death of Rene Hunter in Detroit.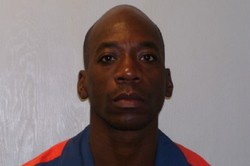 Courtesy: Michigan Offender Tracking Information System
Provience is now free, monitored by tether, until prosecutors decide later this month whether to retry the case or dismiss it.
Bridget McCormack, founder and co-director of the U-M Innocence Clinic - the only such clinic in Michigan that handles non-DNA cases - said the Provience case fell into an all-too-familiar pattern in wrongful convictions: snitch testimony, plus police misconduct, plus bad lawyering equals the wrong man put behind bars.
"We should always be concerned when a conviction owes solely to snitch testimony," McCormack said. "Especially when that testimony conflicts with every other witness police interviewed."
Legwork made the difference
Larry Wiley wasn't interviewed by police immediately after Hunter's slaying. It wasn't until three months later, when Wiley got busted on a breaking-and-entering charge, that he dropped Provience's name to Detroit police, seeking leniency.
At trial, Wiley would serve as the prosecution's star witness, providing the eyewitness account that linked Provience to the crime.
Wiley's testimony was shaky from the start, said DeGroff, a second-year student at the law school. 
"He got the color of the car wrong," DeGroff said. "He got the make-and-model of the car wrong, where the car went after the shooting" - details the other witnesses got right.
But Wiley's testimony, more than any other factor, put Provience behind bars.
After the clinic took Provience's case in March, students working on it heard Wiley was making a living panhandling near the Lodge Freeway in Detroit. After a few days of driving from Ann Arbor to Detroit and approaching panhandlers near M-10 off-ramps, clinic students found Wiley and brought him to Ann Arbor for an interview. During the interview, Wiley recanted his trial testimony and admitted he hadn't seen Provience at the scene of the crime, the students said.
"These aren't professional investigators," McCormack said of Innocence Clinic students, who aren't yet licensed attorneys, "and yet they did the legwork that paid attorneys and public defenders sometimes fail to do."
McCormack noted clinic students have a major advantage over the average defense attorney: They only have one case at a time.
But students who worked the Provience case were insistent his attorney should have been able to track down and identify witnesses who were interviewed by Detroit police, but weren't put on the stand at trial. None of those witnesses placed Provience at the scene of the murder.
"I was able to find a lot of them almost a decade later," DeGroff said.
Another big break in the case came when Nick Cheolas, a third-year student in the clinic, tracked down the officer who wrote the original police progress notes on the case, which pointed to an alleged Detroit-based crime family.
Cheolas caught up to Detroit Police Officer David Ashford, who wrote those notes, and told him Provience was behind bars in the Hunter murder. Ashford, Cheolas said, couldn't believe it: Provience's name hadn't even come up in the investigation.
But that report was never turned over to Provience's attorney. Withholding that type of information, clinic students said, violates basic rules about information-sharing between the prosecution and defense. It helped to open the door for Provience's release from prison.
After meeting with Cheolas, Ashford sat down with investigators from the office of Wayne County Prosecutor Kym Worthy to explain his investigation never attached Provience to the murder.
About a week later, the clinic got a call from Worthy's office. Her investigators recommended Worthy concede the clinic's motion that Provience be relieved from judgment in the murder. She did, and on Nov. 3, Provience was released from prison.
But his case isn't over.
The Innocence Clinic and prosecutors from Worthy's office are set to return to court Nov. 24. Both parties will file motions that will determine the next step in the case - whether a retrial will be sought, or whether the charges will be dropped.
McCormack said while the Innocence Clinic is "optimistic" Worthy wouldn't dedicate scarce resources to retrying a case in which the main piece of evidence has fallen apart, clinic students will be ready for whatever may occur.
Provience is on a tether until then, living with his mother and reconnecting with his children.
If the case ends Nov. 24, Innocence Clinic students will shift to "clean-up" duty - making sure his name is cleared from the state's computer database for convicts. After that, they'll go back to sifting the pile of 5,000 applications for worthy cases. The clinic has 9 active cases, about 75 awaiting further review, and thousands of applications yet to be read.
From experience, perspective
Several the Innocence Clinic students who worked on the Provience case said the experience sparked an interest in fighting for justice from the other side of the aisle, as prosecutors.
Maria Jhai, a second-year law student, said working as a prosecutor never crossed her mind before joining the clinic, but now she'd like a better understanding of the pressures faced by prosecutors.
"Defense attorneys advocate for their clients," Jhai said, "but prosecutors have to advocate for 'the people.' It's important that everyone on both sides do their jobs well."
DeGroff said: "Just knowing what I know and seeing what I've seen, I feel like I'd bring another perspective" to a prosecutor's office.
Robyn Goldberg, DeGroff's partner in the Innocence Clinic, agreed. "Ideally, both sides have the same goal - justice."
Cheolas said that the Provience case taught him defense attorneys need to be vigilant in their craft, particularly in murder trials. The case also taught Cheolas prosecutors need to embrace their dual roles - locking up criminals but also helping exonerate the wrongly convicted.
Whatever path the students take after graduating, McCormack is confident that they'll be successful.
"I'd feel really good about any prosecutor's office that hired these guys," McCormack said.
Starting in March, the next batch of U-M law students will apply for admission to the yearlong clinic. McCormack said competition should be intense. 
"We get far more applications to the Innocence Clinic than we can possibly admit - even now we feel a bit stretched for time," McCormack said. "As we have more success in winning exonerations, more students see that the work we do is important, that we really make an impact. And they want to be a part of that."
James David Dickson can be reached at JamesDickson@AnnArbor.com, or Twitter.com/JamesDDickson.