Posted on
Thu, Nov 15, 2012 : 5:57 a.m.
University of Michigan mathematician dubbed 2012 Michigan Professor of the Year
By Kellie Woodhouse
A University of Michigan math professor has been awarded one of the most prestigious teaching awards in the state.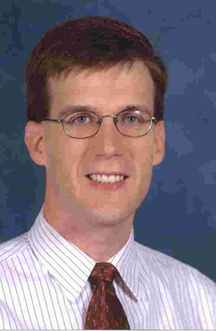 The
Carnegie Foundation for the Advancement of Teaching and the Council for Advancement and Support of Education
had dubbed
Stephen DeBacker
the 2012 Michigan Professor of the Year.
DeBacker —a nine-year veteran of the university who reportedly tells jokes and wears a math department T-shirt during every class— is one of 30 professors across the nation who were honored by the Carnegie Foundation earlier this week.
DeBacker is the director of the math department's undergraduate program. He has helped triple the number of math majors graduating from the department over the past decade, according to a U-M release.
He received his Ph.D. from the University of Chicago in 1997.