University of Michigan ranks 28th on best colleges list from U.S. News & World Report
Posted on Tue, Sep 13, 2011 : 10:54 a.m.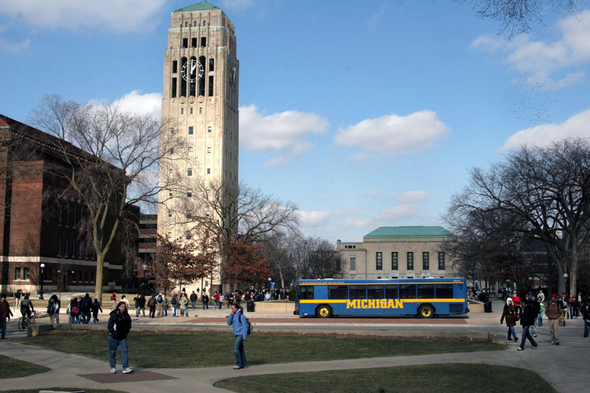 Steve Pepple photo | AnnArbor.com
The University of Michigan ranks 28th on the 2012 list of Best Colleges from U.S. News and World Report, moving up one spot from its 29th place last year.
Harvard University once again ranked 1st on the list, followed by Princeton and Yale.
The magazine also ranked various graduate schools, including business, law and medical schools. U-M ranked 7th among law schools, 9th among engineering schools, 10th for best research among medical schools and 20th for best primary care, and 14th among business schools.
Michigan also ranked No. 3 in psychology, No. 4 in political science, No. 5 in library and information studies, No. 7 in public affairs, No. 7 in history, No. 9 in education schools, No. 8 in math, No. 9 in earth sciences.