Posted on
Sat, Sep 11, 2010 : 6 a.m.
University of Michigan scientist to testify on human embryonic stem cell research before Senate panel
By Juliana Keeping
The director of the University of Michigan's Center for Stem Cell Biology is among a handful of scientists heading to Washington D.C. to testify before a Senate panel next week.
Sean Morrison will testify on the potential of human embryonic stem cells Thursday following a federal judge's ruling last month that stopped the flow of federal dollars to the research. Judge Royce Lamberth argued human embryonic stem cell research violates an existing law against the federally funded destruction of human embryos.
"It's like a nuclear bomb for the field," Morrison said. "This injunction will decimate the field if it stays enforced for a significant period of time. When laboratories lose their funding in an unanticipated way, they're not able to continue on with the projects."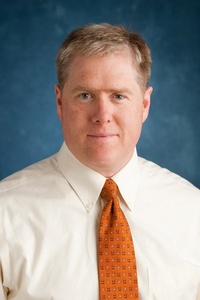 Photo provided by the University of Michigan
The judge's court-ordered moratorium put millions of dollars of University of Michigan projects under Morrison's watch at risk. And it posed a grave threat to the field exploring cures for ailments like spinal cord injuries and Parkinson's disease.
While labs have different funding sources, federal dollars from the National Institutes of Health are the projects' lifeblood, Morrison said. U-M scientists are working with about 50 human embryonic stem cell lines and have only been able to spend federal dollars on the projects within the last year - after the Obama administration issued an executive order that allowed for the expansion of embryonic stem cell research.
Researchers value embryonic stem cells for their ability to turn into any tissue of the body.
The hearing Thursday is separate from the legal proceedings being held in the wake of the judge's ruling. The Senate panel in charge of funding stem cell research is hearing from scientists like Morrison to take an in-depth look at the issue and consider possible legal solutions to the human embryonic stem cell battle that has been fought in the courts over the years.
Others testifying include Francis Collins, the director of the National Institutes of Health; George Q. Daley, director of stem cell programs at Children's Hospital Boston; and Jean Peduzzi-Nelson, an associate professor at Wayne State University School of Medicine.
"I hope these upcoming hearings going on next week in D.C. will spur Congressional action to prevent this kind of roller coaster ride with stem cell research," said Jack Mosher, a University of Michigan scientist using embryonic stem cells to study Hirschstrung's disease, a defect in part of the nervous system that regulates gut function. Those who have it are unable or defective in their ability to pass solid waste. If left untreated, it can lead to death.
Scientists working with human embryonic stem cells got the go-ahead this week to continue their work, at least temporarily, while a federal appeals court considers the judge's ruling that halted federal funding of their research. The federal government is seeking an expedited appeal.
Juliana Keeping is a health and environment reporter for AnnArbor.com. Reach her at julianakeeping@annarbor.com or 734-623-2528. Follow Juliana Keeping on Twitter