Posted on
Sat, Apr 17, 2010 : 6 a.m.
University of Michigan stem cell expert to appear on CBS "60 Minutes"
By Tina Reed
Some patients travel the world and spend hundreds of thousands of dollars in the hopes of being cured by an injection of stem cells.
But the unregulated and unsupported medical practice is often ineffective, at best, and potentially very dangerous, said University of Michigan Center for Stem Cell Biology Director Sean Morrison.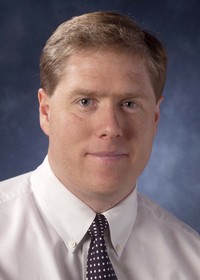 Courtesy | University of Michigan
"These clinics are preying on the hopes of desperate patients who want to believe someone out there can help them," Morrison said. "They are essentially snake oil salesmen."
Morrison will appear this weekend to discuss the growing problem on the news show 60 Minutes. The segment, called "21st Century Snake Oil" is set to air Sunday evening on CBS at 7 p.m.
According to CBS, the segment is a Scott Pelley hidden camera investigation that shows one man peddling a cure to Lou Gehrig's disease, or ALS, to a dying man for $125,000. As quoted in a CBS story about the segment, Morrison tells Pelley: "If somebody squirted some stem cells into the spinal cord of an ALS patient and they stood up out of their wheelchair and had a permanent fix, that would be miraculous."
Morrison said he isn't sure how much of the segment he will appear in, but he was interviewed by CBS in his U-M laboratory. He also helped offer scientific guidance on the segment.
It's an issue that really hits home for the researcher, who said a law passed by voters in Michigan last year allowing embryonic stem cell research to be conducted is being challenged by potentially restrictive legislation at the state level.
Morrison said he is often asked about the safety and effectiveness of such treatments by patients and tells them to be cautious about overseas treatments.
"In the context of Michigan, this is why it's so important the real research is able to go forward with effective regulation," Morrison said.
Tina Reed covers health and the environment for AnnArbor.com. You can reach her at tinareed@annarbor.com, call her at 734-623-2535 or find her on Twitter @TreedinAA.