Posted on
Fri, Aug 16, 2013 : 2:49 p.m.
University of Michigan study finds Facebook can make users sad
By Kellie Woodhouse
AP Image
A University of Michigan study found that frequent Facebook use can not only help people feel connected, it can cause them to feel sad.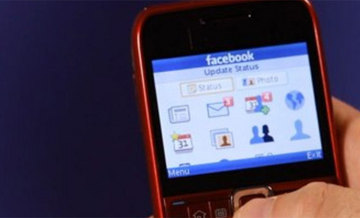 AP Image
U-M researchers surveyed the feelings of 82 young adults with smartphones and Facebook accounts —asking them whether they were worried or lonely and about their interactions— and found that the more participants checked Facebook the worse they felt afterward.
The study took place over a two-week period with researchers regularly checking in with participants and asking them to complete a simple text message survey on their feelings.
The authors also asked people to rate their level of life satisfaction at the start and end of the study. They found that the more participants used Facebook over the two-week study period, the more their life satisfaction levels declined over time.
"On the surface, Facebook provides an invaluable resource for fulfilling the basic human need for social connection," said U-M social psychologist Ethan Kross, lead author of the article and a faculty associate at the U-M Institute for Social Research, in a release. "But rather than enhance well-being, we found that Facebook use predicts the opposite result — it undermines it."
Researchers found that, over time, phone conversations and face-to-face interactions positively affected participant's feelings.
They also found that participants were not more likely to use Facebook when they felt bad, although they were more likely to use it when they were lonely. However, researchers believe that Facebook and loneliness independently affected a participant's mood.
"It was not the case that Facebook use served as a proxy for feeling bad or lonely," Kross said.
Other studies have found similar results. A Stanford University study published in 2011 found young adult users often had negative feelings after using Facebook and comparing themselves to their peers.
Kellie Woodhouse covers higher education for AnnArbor.com. Reach her at kelliewoodhouse@annarbor.com or 734-623-4602 and follow her on twitter.