Posted on
Wed, Jan 9, 2013 : 4:02 p.m.
University of Michigan taps insider Mark West to head law school
By Kellie Woodhouse
The University of Michigan Law School will have a new dean come fall.
U-M Photo
Mark D. West
, the school's current associate dean for academic affairs, has been tapped to lead the school, which was recently ranked the 10th-best law school in the country by
U.S. News and World Report
.
West will be the 17th dean of the school and his appointment continues a tradition of the law school often hiring its top leader from within.
West is a scholar of the Japanese legal system and has a background as a transactional lawyer. He joined U-M's faculty as an assistant professor in 1998. He has held the directorships of U-M's Center for Japanese Studies and Center for International and Comparative Law.
He also has been a Fulbright Scholar and Fellow, consultant for the World Bank and teacher at Japanese universities. West earned his J.D. from Columbia University School of Law.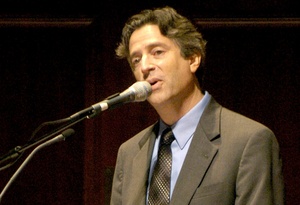 Angela J. Cesere | AnnArbor.com
"Mark West will be an outstanding new dean for the Law School. I'm confident he has the leadership skills and vision necessary to maintain and enhance the school's greatness and reputation in the years ahead," current law school dean Evan Caminker said in a statement.
When Caminker steps down in August he will end a 10-year career as dean of the law school. During his time as dean, the school has remained steady in rankings and expanded its physical footprint, adding a new academic building and study space and renovating the law school's residences.
It is typical for deans to retain their salary the year after they step down. Caminker earns $470,000.
West will earn $425,000 a year.
West will become dean as the law school continues to adapt its curriculum to the ever-changing and fast-paced legal profession. In a release, West said he was looking to continue a spirit of collegiality, which he considers a strength of the school.
"I appreciate our unique culture, and I look forward to helping to foster the spirit of collegiality for all of us who share a connection to this special place and to its history and traditions," he said in a statement.
Mary Sue Coleman said, in a statement, that West's global background will "be of great benefit to the future direction of Michigan law."
In addition to his work at U-M, West has authored or coauthored five books in the past decade, including "Law in Everyday Japan" and the casebook "The Japanese Legal System." He has taught Japanese law, criminal law and a course on enterprise organization.
West's two children are undergraduates at U-M.
The law school received 5,062 applications last year, accepting roughly 25 percent and enrolling 344 students. Six percent of the school's first-year residents are foreign students and 17 percent are from in-state.
U-M also is in the midst of hiring a new dean for the College of Literature, Science and Arts and a dean for the library system.
Kellie Woodhouse covers higher education for AnnArbor.com. Reach her at kelliewoodhouse@annarbor.com or 734-623-4602 and follow her on twitter.