Posted on
Wed, Apr 10, 2013 : 4:25 p.m.
University of Michigan to hold town hall on future of fracking in the state
By Amy Biolchini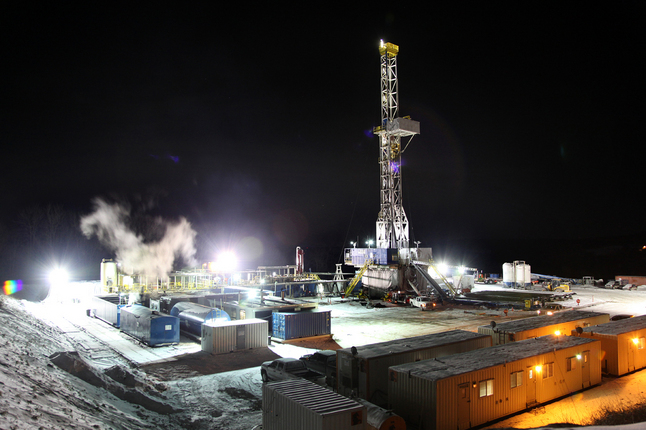 Courtesy of U-M School of Engineering
The
University of Michigan
will be hosting a town hall meeting next Tuesday on the future prospects for the environmentally controversial practice of hydraulic fracturing, or
fracking
, in the state.
The "Fracktopia" town hall is open to the public and begins at 7 p.m. April 16 in the Blau Auditorium in the Ross School of Business at 701 Tappan Ave. in Ann Arbor.
Lester Graham, an investigative reporter with Michigan Radio, will be moderating the event.

Courtesy of Michigan Radio
The event includes the screening of a short documentary, "Fracktopia," that was compiled by the U-M
College of Engineering
and was
published online Wednesday.
A panel discussion also will include the following speakers:
Brian Ellis, assistant professor in U-M's Department of Civil and Environmental Engineering
Erik Bauss, Michigan field director for Energy in Depth
Hugh McDiarmid Jr., communications director for the Michigan Environmental Council
Bill Mitchell, senior geologist for the Michigan Department of Environmental Quality
The event will be streamed online in a live webcast.
Hydraulic fracturing is an industry practice used to extract fossil fuels from the ground. A classified mix of chemicals, sand and water is pumped deep into the ground at high pressures to fracture thin barriers of rock in between pockets of natural gas or oil.
Researchers from U-M are conducting an impact study on the effects of fracking on people and the environment in Michigan.
Fracking became a hot topic in Washtenaw County about a year ago when residents feared the practice would be associated with a company seeking land leases for mineral rights in Lodi and Saline townships.
The company, Paxton Resources, publicly stated they were not fracking their oil wells in Washtenaw County, but could not promise that it would never happen.
As Paxton has continued to expand its holdings in Washtenaw County with a number of permits pending for new oil wells this year, the company still says fracking is not a practice it is using in the county.
Amy Biolchini covers Washtenaw County, health and environmental issues for AnnArbor.com. Reach her at (734) 623-2552, amybiolchini@annarbor.com or on Twitter.