Posted on
Thu, Aug 15, 2013 : 6:03 p.m.
University of Michigan withdraws author Alice Walker's speakership invitation
By Kellie Woodhouse
The University of Michigan invited "The Color Purple" author Alice Walker to speak at an event and then rescinded the invitation, although the reason isn't clear.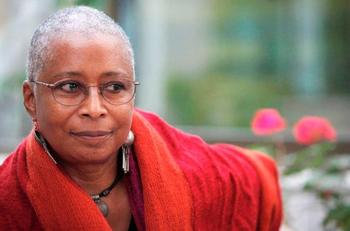 AP Photo
On her blog, Walker said her agent was told a U-M donor objected to her speaking at the Center for the Education for Women's 50th anniversary event because of her outspoken views on the Israel-Palestine conflict.
However, center director Gloria D.Thomas denied that donors had any bearing on the decision.
In an apology posted on the center's website, Thomas said she did not think Walker was the best choice for the celebratory event, scheduled for early 2014. She said the center is open to co-sponsoring a lecture by Walker at a later date.
Thomas wrote:
"I want to apologize for how we handled our invitation to author Alice Walker to speak to the Center for the Education of Women.

Upon further research, I decided to withdraw our invitation because I did not think Ms. Walker would be the optimum choice for the celebratory nature of our 50th anniversary event.

Donors had no bearing on this decision. Our 50th anniversary funding is completely assured. All donations, for this and other events, are accepted with no provisos or prohibitions regarding free speech.

As we move forward, I do hope that we will be able to co-sponsor a lecture by Ms. Walker, where the forum would be focused on a more substantial discussion of human rights issues."
A representative of the center did not immediately return a request for comment.
In her blog, Walker posted a letter from her agent that told a different version of events, saying donors had threatened to remove funding because of Walker's views.
Kellie Woodhouse covers higher education for AnnArbor.com. Reach her at kelliewoodhouse@annarbor.com or 734-623-4602 and follow her on twitter.