Posted on
Sun, Dec 23, 2012 : 6:30 a.m.
Unwrapping memories: What toy do you miss from your childhood?
By Kyle Mattson
You dreamily stared at the television commercials describing every detail, wrote eager letters to Santa, then begged your parents to the edge of insanity.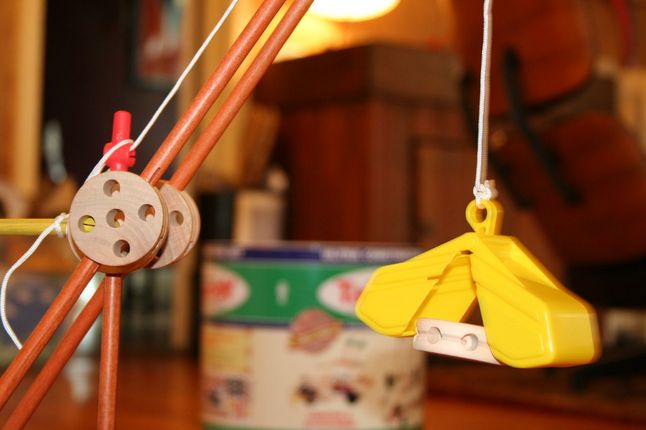 Finally, after all that waiting, the moment arrived and you tore into that carefully wrapped box, revealing the toy of your dreams.
Whether it was a Furby or Spirograph, every generation had that must-have toy. While many have been long forgotten and are merely memories, others have continued to reside on the shelves of stores around the world.
In 1998 the National Toy Hall of Fame was established in Rochester, NY, to recognize the toys which have become icons in American culture. Each year a select few toys are added to the collection through a nomination process, with dominoes and "Star Wars" action figures making the cut in 2012 (See a list of all inductees to date).
As children count down the hours until the night the man in the red suit will arrive, we're wondering: What toy(s) are in your personal hall of fame?
Here is a list of some favorites from us here at AnnArbor.com complete with links to vintage commercials for each:
Bob Needham: Legos
Kyle Feldscher: Tyco Remote Control Car
Cole Bertsos: Doodle Bear
Kyle Mattson: Super Soaker
Peter Cunningham: Nerf Guns