Posted on
Tue, Jul 19, 2011 : 5:19 p.m.
Up for bids: Washtenaw County tax foreclosure auctions are under way
By Paula Gardner
A total of 64 auction lots went up for sale today, representing the largest tax foreclosure sale in Washtenaw County's history.
The properties listed for sale on Bid4Assets.com include 24 listings for vacant parcels with a combined 141 development lots, including multiple building sites in three different communities.
The listings also include 33 residential listings and seven commercial property auction lots.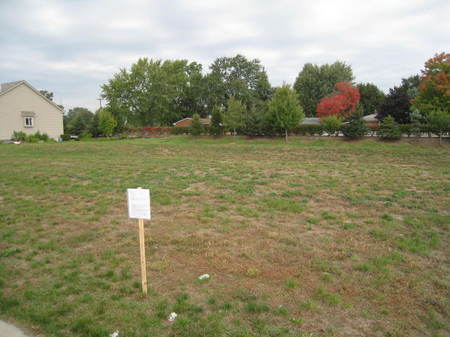 Washtenaw County
Starting bids represent the outstanding back taxes and fees owed to the county, said Treasurer
Catherine McClary.
Sales funds go into a single restricted account to cover all associated expenses with the year's tax foreclosures, she said, with the goal to avoid ending up in the red. Losses at the foreclosure auction eventually affect the municipality that received advance tax payments.
In 2010, when 33 properties headed into the online tax foreclosure auction system, "Things went super-well," McClary said. "... Except for Wellesley (Gardens)."
The county made money on the agricultural and commercial properties, McClary said, and "we broke even on the residentials."
But the largest sale — that of the undeveloped portion of a Pittsfield Township condominium complex — went through multiple auctions, then several bidders at a reduced opening bid before finding a buyer.
The problem with that property, McClary and real estate experts said, was the loss of value of development land.
"We have an oversupply of housing in southeast Michigan," McClary said. "... The recovery has been slower than expected."
As the home building industry slowed, the market for development land evaporated. One sign of just how much: Of the 639 properties in this year's tax foreclosure auction, 632 are "bank walkaways," where the lender gave up possession instead of paying the tax bill.
"It used to be that we always could collect from the banks," McClary said. "Now we can't."
Stemming from that situation — also called "strategic defaults" — several subdivision parcels are available in this month's auction, grouped under the "vacant land" heading on the auction website. More will be listed in September.
"Banks are saying they're not in the development business anymore," McClary said.
Among the development land listings that expire on July 26 are a total of 30 parcels in the Rivergrove condo development in Ypsilanti Township, near Grove and Bridge roads, 48 parcels in The Pointe, also in Ypsilanti Township, and 44 parcels in Milan Crossings.
The split auction listings were done by McClary and her staff, she said, "so we could have smaller dollar amounts for minimum bids."
The hope, she said, is that a builder or developer would anticipate less risk from bidding on the property and eventually making a profit on the land buy.
As of midday Tuesday, five houses received bids, while no land or commercial listing attracted a bid.
The auctions end Monday for commercial property, July 26 for development land and July 27 for residential property.
Another auction is scheduled for Aug. 12, when 24 listings in the city of Ypsilanti are offered in their own 3-day round of bidding.