Posted on
Thu, Feb 24, 2011 : 2 p.m.
U.S. Postal inspectors searching home in west Ann Arbor
By Lee Higgins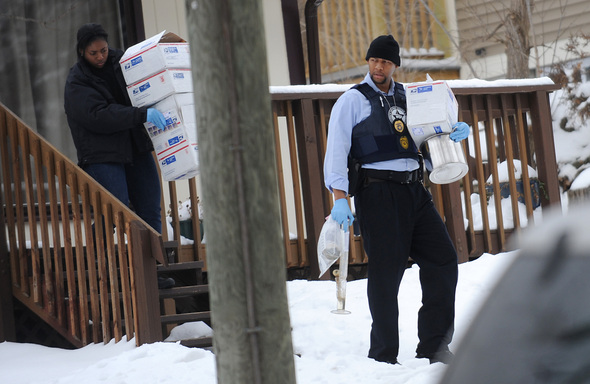 Melanie Maxwell | AnnArbor.com
U.S. Postal Inspection Service agents executed a federal search warrant this afternoon at a home at 819 Daniel Street in Ann Arbor.
At least six agents were at the home, a number of whom could be seen carrying boxes out.
U.S. Postal Inspector Wylie Christopher, who was at the raid, said he could not comment on what was seized because of an ongoing investigation. No arrests were made.
Jerry Thornton, 75, who has lived in the neighborhood for 30 years, said three unmarked vehicles pulled up at about 12:45 p.m. when the agents got out and ran up the front porch.
It's unclear whether anyone was inside. Thornton said two young men have lived in the rental home for several months, but their cars were not in the driveway.
"It's all very exciting," he said.
Lee Higgins covers crime and courts for AnnArbor.com. He can be reached by phone at (734) 623-2527 and email at leehiggins@annarbor.com.