Posted on
Fri, Nov 11, 2011 : 5:59 a.m.
World War II vet remembers days in elite ski troopers 10th Mountain Division in Italy
By Janet Miller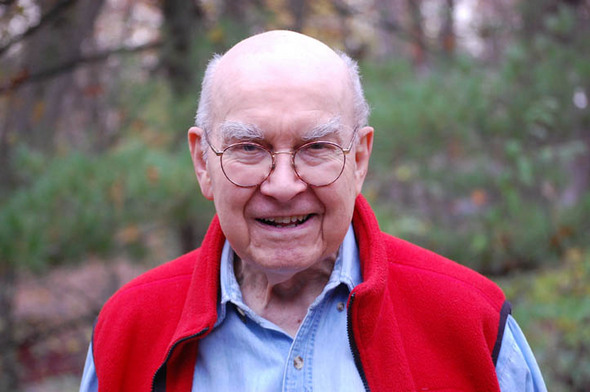 Janet Miller | For AnnArbor.com
Don't call Charles F. "Fritz" Lehmann, 88, a war hero.
He was part of the storied 10th Infantry Mountain Division ski troopers, credited with capturing the strategic Riva Ridge that helped the Allied forces take Italy. During his tour in Italy, which lasted less than a year, he was involved in heavy fighting, wounded once and cheated death another time.
But even today, as the nation marks Veterans Day and as the 70th anniversary of the attack on Pearl Harbor nears, Lehmann remains humble. He's not a hero, he said. He's a survivor.
Members of this Greatest Generation, who answered the call to duty then returned home to build a new America, are dwindling with just two million World War II veterans still alive. In 2009, their median age was 86. "There's not all that many left," said Lehmann, a retired University of Michigan professor and associate dean.
World War II veterans serve as the father figure to younger veterans, said John Kinzinger, from VFW Post 423. But like many war veterans, many didn't share their stories once they returned home. "Once they are gone, their stories are gone forever," he said.
In 1943, Lehmann enlisted after his sophomore year at U-M, part out of patriotism and part because he wanted to be the master of his fate. Lehmann knew he could be drafted, and he volunteered for the elite 10th Mountain Division, created to fight in harsh terrain.
"I wanted to avoid doing something I didn't want to do," Lehmann said. He was swayed by the marketing. "There were ads in Life magazine that were seductive, they talked about how it was a special unit with a special diet." he said.
Lehmann trained for a year and a half year at Camp Hale in the mountains of Colorado. The food was special, but not in the way Lehmann had figured. The military wanted to test the limits of human survival, requiring ski troopers to sleep in minus 52-degree weather with little food: A concentrated chocolate bar called a D-Bar, tea and reconstituted oatmeal. Lehmann lost 21 pounds in 11 days on this special diet. It was before high-tech fibers. "We were dressed in wool and poplin. That was the extent of it," Lehmann said.
He learned to rock climb carrying 90 pounds, survival skills and how to pack a mule. The rock climbing, it turned out, would prove to be the most useful.
Lehmann and his division were shipped off to Naples, Italy in January 1945, where they headed north up the peninsula. The war immediately became real. After setting up tents shortly after landing, a group of soldiers decided to explore an area by the railroad tracks, setting off land mines the Germans had placed before their retreat.
"We were there less than one day before we had dead and wounded," Lehmann said. "I hadn't really understood how you could be killed without seeing an enemy. For me, the scariest thing was the minefields. I always tried to follow someone with big feet."
Another time, Lehmann was called on to run an errand to battalion headquarters while he was checking tunnels with his captain. Another sergeant replaced him. Lehmann reported back to find that both had been killed by artillery shells. "I really shouldn't be here," he said.
At one point, Lehmann was wounded when a piece of shrapnel from a shell that had landed nearby grazed his hand. Sheepishly - there were many wounds far worse than his - Lehmann went to a medic, who put heavy pressure on his broken hand. When Lehmann groaned from the pain, the medic declared the bone broken, wrapped it in tape and gauze and sent him back to duty.
It wasn't long before Lehmann and his division would fight a decisive battle. The division took Riva Ridge, so snow and ice covered that the Germans figured it unnecessary to guard. Next, Lehmann was one of about 300 soldiers who went up the backside of Mount Belvedere, where the Germans had stubbornly been holed up for six months. They ascended the mountain, using ropes and pitons, carrying their weapons as they climbed. The fight was so crucial that a number of books have been written about it. The 10th Mountain Division took the mountain, but not before heavy losses. About 1,000 of the 13,000 soldiers in the division were killed. Germany surrendered in Italy in May 1945, and the 10th Mountain Division came home.
Back home in Rochester, NY, Lehmann was walking when a jet roared overhead. Instinctively, he dove to the ground.
When Lehmann talks of his war years, it's about the camaraderie and light moments: About following lieutenant with his size 13 shoe in mind fields. Of soldiers reciting silly poems from home. Of playing cards for money. He still steers clear of the horror, he said. "There's no point in trying to describe the grim stuff," he said. "If you haven't been there, it's hard to describe."