Voters oust incumbents in Salem Township
Posted on Wed, Aug 8, 2012 : 4:43 p.m.
Salem Township voters swept the incumbent township supervisor and two other officials out of office in Tuesday's primary election, replacing them with a slate of candidates calling themselves A New Beginning.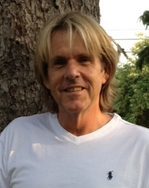 Gary Whittaker
, who was involved in a dispute with the township last fall over his Three Cedars Farm, defeated incumbent
Bob Heyl
and
Susan Bejin
, a current trustee, in the contest for supervisor.
Del Wensley defeated Carol Liogghio for clerk. Dale Converse beat incumbent Treasurer Paul Uherek. Current Clerk David Trent, John Daniel, T.J. McLaughlin and Maribeth Schmidt were nominated as trustees. Current Trustee Wayne W. Wallazy was among the losing trustee candidates.
All the candidates are Republicans and face no opposition in November.
Whittaker accused township officials last fall of trying to close down the farm by alleging it was violating agricultural zoning regulations. Township officials denied that and said they simply wanted to address safety concerns at the farm and get Whittaker to apply for a special use permit or have his property rezoned.
Whittaker originally announced the farm had to cancel its popular Christmas at the Farm event because of the dispute but then decided to hold a scaled-back version. The township said it had not sought to cancel the event.
Wednesday, Whittaker said that while the controversy over the farm was part of the reason he decided to run, he's not sure it's responsible for his victory.
"I think people just knew that Salem needed to have a change."