Posted on
Sun, Oct 14, 2012 : 5:59 a.m.
Alzheimer's Walk in Ann Arbor: 'The disease makes you feel helpless'
By Lisa Carolin
It was in March 2008 that a then 64-year-old Gail Xuereb got lost driving in the area where she has lived her entire life. After she got lost at least three more times, she stopped driving all together.
Months later, in October 2008, a neuropsychologist at St. Joseph Mercy Hospital diagnosed her with Alzheimer's Disease.
Now her daughter, Suzanne Xuereb, plans to take steps to try to increase research to end the disease: She's participating Sunday in the Walk to End Alzheimer's at Gallup Park in Ann Arbor.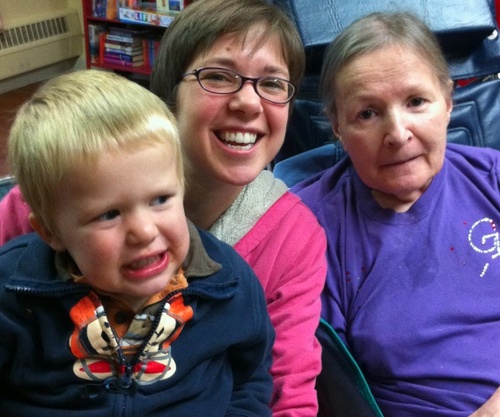 From Lisa Carolin | For AnnArbor.com
"The disease makes you feel helpless," said Xuereb. "I am walking to bring hopefulness to my life and for future generations to come who have to face this devastating disease and to raise money and awareness about the disease."
The Walk to End Alzheimer's begins at 1 p.m. Sunday with two 1.5 mile routes. Registration opens at 11 a.m., or walkers can pre-register online at alz.org/mglc.
"The walk in Ann Arbor started in 1992 and has raised over $1.4 million," said Lisa Vickers, communications director for the Michigan Great Lakes Chapter of the Alzheimer's Association.
Vickers says that there are close to 5,000 families in Washtenaw County personally affected by the disease and it's this country's sixth-leading cause of death.
She says that the walk is the nation's largest event to raise awareness and funds for Alzheimer's care, support and research.
The Xuereb family is one that feels how deeply the disease can reach into a family.
Alzheimer's Disease is not new to the Xuerebs. Gail's mother and grandmother had it, and she always told her daughter, "If I get Alzheimer's, put me in the ocean and let me drown. I don't want to live like that."
When her mother got lost, Suzanne started to recognize the other tell-tale signs in her mother's life: She found out that her mom was not checking her blood sugar like she was supposed to, not balancing her checkbook, not cooking or cleaning, not wearing make-up and not bathing.
Now Suzanne Xuereb lives with the fear of getting Alzheimer's herself. And that's another reason that keeps her focused on what the results of the walk can accomplish.
"I think about it every day," said Xuereb, who has a 3-year-old child. "Is this Alzheimer's kicking in when I misplace something or when I cannot bring a word that I used to know to the front of my mind right away?"
For more information on Alzheimer's, visit the organization's website or call the helpline at 800-272-3900.