Want to be the voice of University of Michigan basketball? It's possible if you can say why in 140 characters or less
Posted on Wed, Oct 10, 2012 : 11:14 a.m.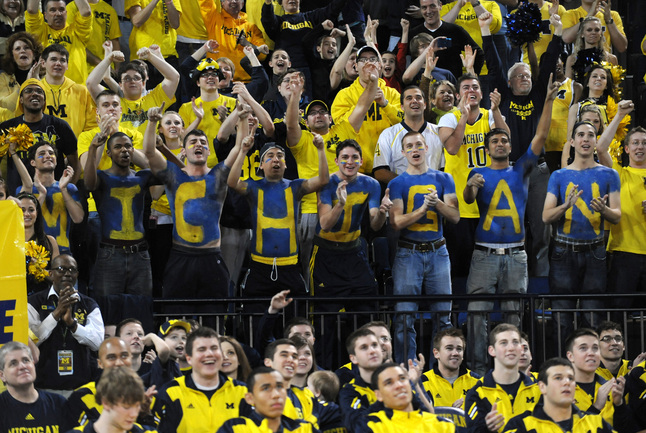 Melanie Maxwell | AnnArbor.com

Do you bleed maize and blue and never miss a basketball game from November through March?

Are you adept at expressing your thoughts in 140-character snippets?

If so, the University of Michigan basketball team has a job for you.

The athletic department is looking for a tweeter to be the voice of Wolverines basketball in the 2012-13 season. According to the department, the individual would connect with fans throughout game day under the Twitter monicker @umichbball, the official basketball twitter account for the school.

Sounds fun, right?

Those interested should submit a tweet that sums up why they're the best pick and a season preview writing sample of 100 words.

Be warned: The position comes with no pay, but the tweeter does get free tickets, an all-access pass to practice and free food.

According to the athletic department posting, candidates must be available for all games during the 2012-13 season, including the Big Ten and NCAA Tournament. Entries will be accepted through Tuesday, Oct.16.

The athletic department held a similar contest for basketball last year.