Posted on
Sat, Jan 19, 2013 : 3:11 p.m.
Warm the Children continues to strive for $250,000 donation goal
By Angela Smith
Thousands of Washtenaw County children have the warm clothes they need thanks to donations made by the community to the Warm the Children Program, but they are still in need of funds to reach their goal for the year.
The program has matched more than 3,000 children with volunteer shoppers. Recipients are chosen by social service providers and social workers in Washtenaw County schools. The children are able to receive $90 in new clothing, which a parent or guardian chooses during a trip to Target with a Warm the Children volunteer.
AnnArbor.com annually sponsors the program, and partners with United Bank & Trust and the Ann Arbor Community Foundation for additional support.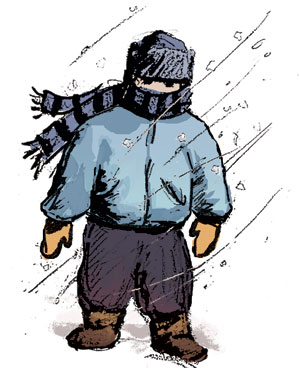 The program's donation campaign also has been successful. While contributions were down at the end of November, community members counteracted that deficit in the year's end.
More than $80,000 in donations was received in December, bringing the total collected to $200,422 as of Jan. 16.
"We extend our gratitude. Every year we are overwhelmed by the generosity in our community." says Laurel Champion, executive vice president of AnnArbor.com. "From one dollar to thousands, individuals give what they can to this program. Thank you."
Warm the Children hopes to reach its $250,000 goal by Feb. 28.
Donating to Warm the Children now, means the program will be able to serve another 3,000 local families in 2013.
Jill Tewsley, a local coordinator for Warm the Children, says that need is growing every year. "For over a decade the community has embraced this program and donated generously. We are still in great need, and there is still time to give."
Every dollar donated is tax deductible, and stays in our community to support and clothe area children. AnnArbor.com covers all overhead costs associated with the program, and the donations are used exclusively for these charitable efforts. The campaign season runs through the end of February, so there is still time to participate in this worthy cause.
Donate Now Donations can be made online at AnnArbor.com/warmthechildren
Donations can be made in person at any at any United Bank & Trust branch in Washtenaw County.
Donations can be made by mail. Use the form here, and send to: Warm the Children c/o United Bank and Trust PO BOX 1127 Ann Arbor, MI 48106-1127