Posted on
Wed, Mar 27, 2013 : 10:30 a.m.
Washtenaw Community College faculty members protest firing of VP to board
By Kellie Woodhouse
Editor's note: The last name of Stuart Blacklaw has been corrected.
A contingent of Washtenaw Community College faculty members told the Board of Trustees during a Tuesday meeting that they're concerned over the recent firing of the school's vice president of instruction, according to a report by radio station WEMU.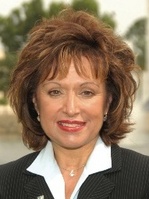 "They loved that vice president and it's my job to move forward, I respect them," WCC President Rose Bellanca told WEMU. "I had to make a decision that wasn't very popular."
Stuart Blacklaw was fired on March 14, months before his contract expired in June.
Bellanca emailed faculty last week promising more communication and defending Blacklaw's firing.